Recipe calculated for 4 pieces
3 completion stages
Corman products used
for this recipe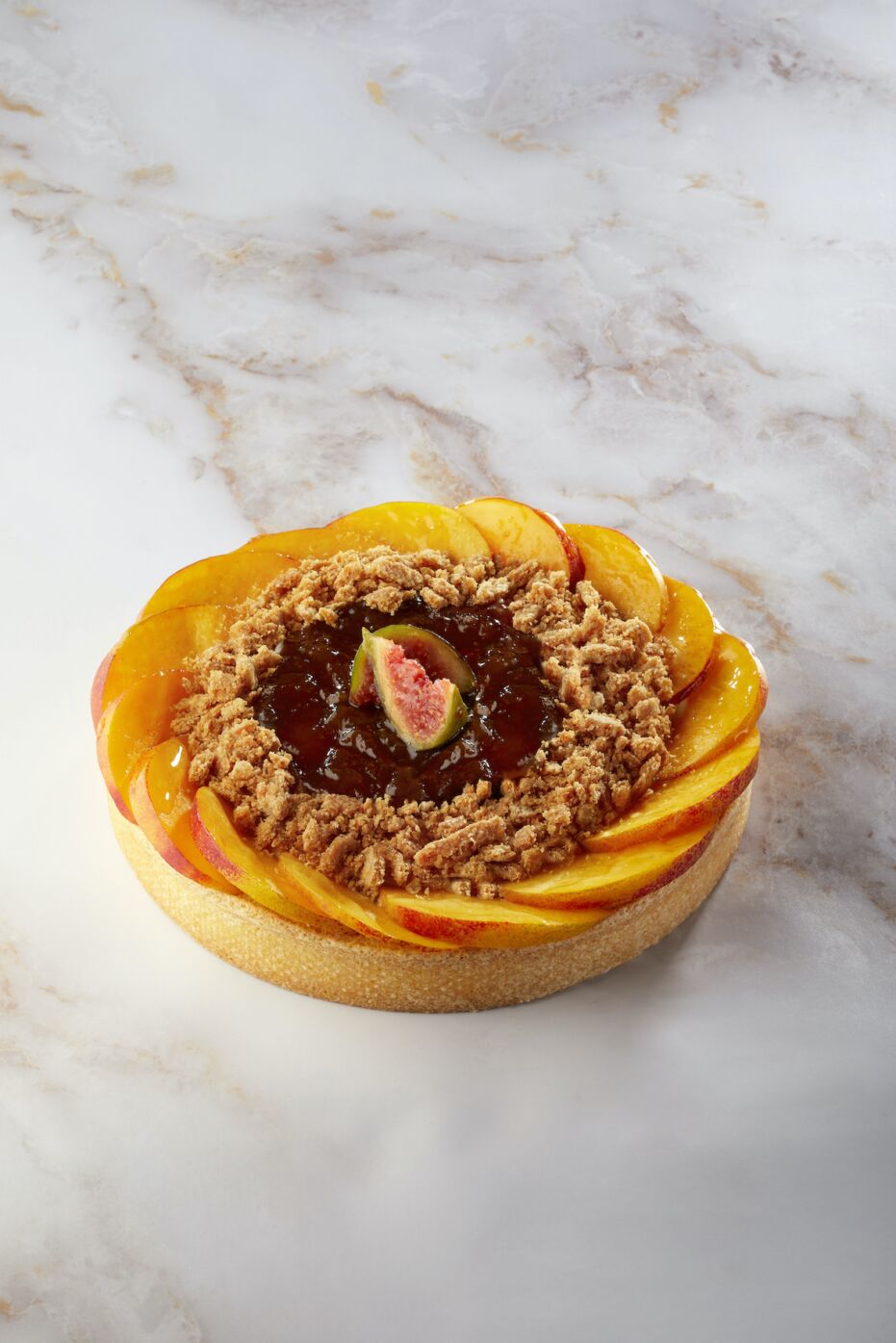 1
Slightly flaky shortcrust pastry made with cornflour
Soften the butter to 22 °C and mix it together with the flours until they are well incorporated into the mixture.
Dissolve the erythritol and salt in the eggs and water, then mix together with the rest of the ingredients.
Roll out the dough and make one book fold, then leave to rest for 2 hours in the refrigerator.
Take the dough out of the refrigerator, roll it out and place the sheet of butter in the centre, then make three letter folds.
Wrap the dough in clingfilm and chill in the refrigerator for 1 hour.
2
Ganache with Squacquerone de Romagne PDO
Put the first 3 ingredients into a small saucepan and bring to the boil.
Add the softened gelatine, pour over the white chocolate and mix to emulsify well.
Gently heat the squacquerone and add it to the other ingredients together with the lemon zest.
Mix again to give the mixture a smooth texture, add the cold cream and the lemon juice, taking care not to incorporate any air bubbles.
Leave to crystallise in a container covered with clingfilm in the refrigerator at 4°C for at least 12 hours before use.
200 g
skimmed milk
40 g
glucose syrup
20 g
grated lemon zest
28 g
gelatine
300 g
white chocolate 35%
175 g
Selection Cream 35% fat
30 g
lemon juice
350 g
Squacquerone
Roll out the shortcrust pastry to 2.5 mm thick and use it to line rings that are 18 cm in diameter. Freeze.
Then, bake the pastry cases blind at 165°C for approx. 15 minutes.
Remove from the oven, leave to cool and brush the base of each case with melted cocoa butter.
Fill them with ganache and leave them to crystallise.
Decorate with Romagne nectarines and caramelised figs.