An original recipe from

Giambattista Montanari

Recipe calculated for 10 pieces
4 completion stages
Corman products used
for this recipe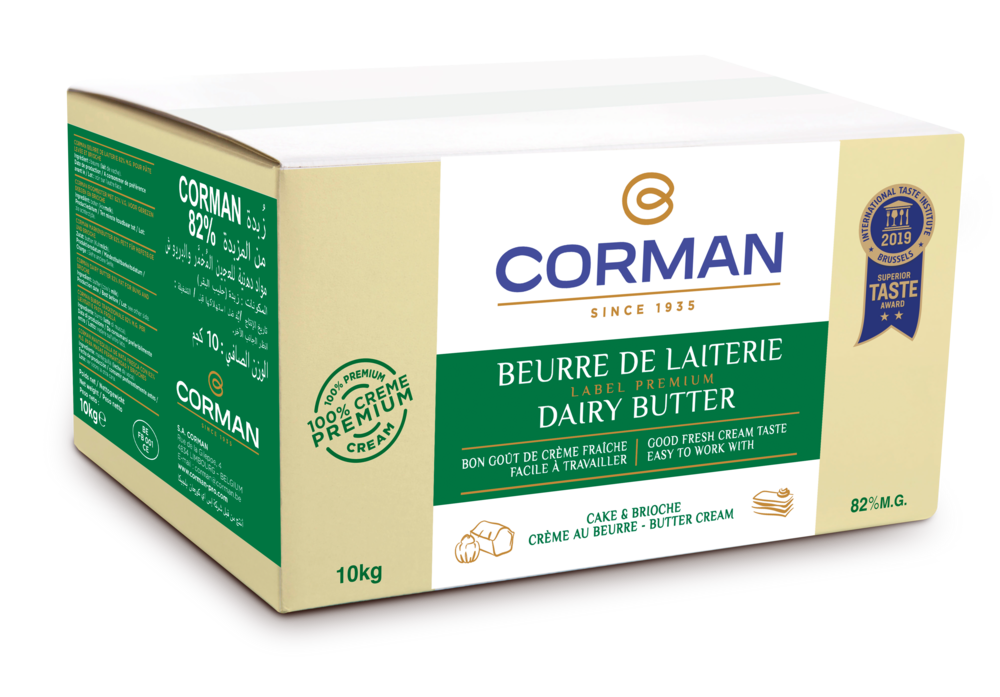 Dairy Butter 82% fat - Block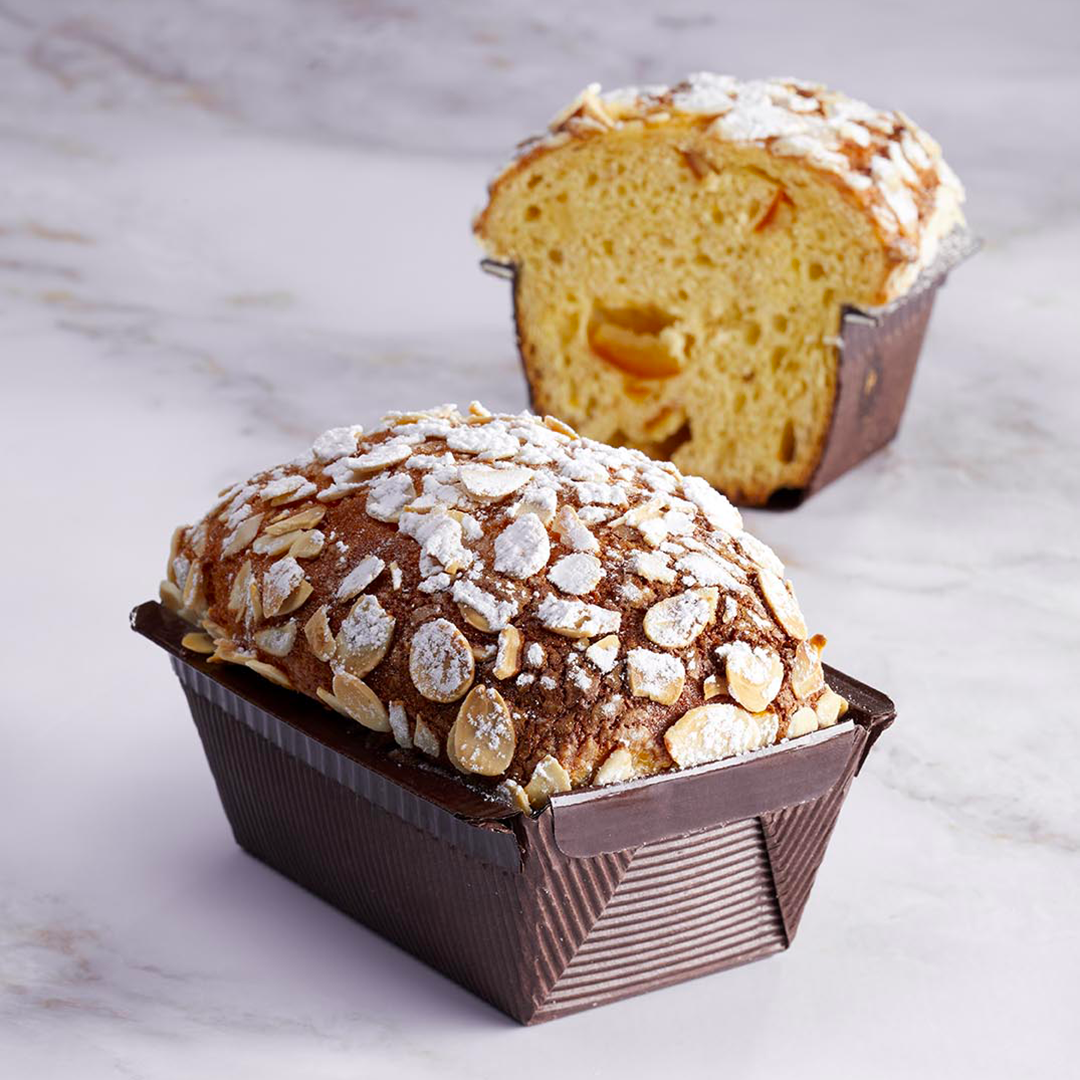 Mix together, either using a whisk or a stand mixer, the honey, milk, eggs and egg yolks.
Add the flour, the natural liquid starter and the yeast, then start to knead.
Knead for 10-12 minutes, enough time to give the dough a good texture.
Add the salt and, after a few minutes, the cooked wheat emulsion.
Finish by adding the small cubes of candied orange and knead for 1-2 minutes.
Once you have finished making the dough, place it in a proofing cabinet at 30°C for 45 minutes.
Then, cut into 10 pieces weighing 240 g-260 g each, and give them a slightly rounded shape.
Place in disposable cake cases and leave to rise for 4 hours at 28°C.
Once ready, glaze and place in the oven at 170°C for approx. 25 minutes.
They should not be returned to the oven once cooked, but if possible placed in a blast chiller at 3°C.
25 g
orange blossom honey
38 g
eggs
150 g
egg yolks
190 g
whole milk
680 g
Flour 00 Strength 330 - Firmness/Elasticity 0,55
140 g
natural liquid starter
6 g
Osmotolerant brewer's yeast
12 g
salt
350 g
9 mm x 9 mm candied orange cubes
2
Orange and cooked wheat emulsion
Put all the ingredients in the bowl of a stand mixer fitted with a flat beater except for the white chocolate and the Cointreau.
Heat the mixture to 45°C then pour over the rest of the ingredients.
The liqueur should be added at the end.
Whisk until light and airy.
Cover with clingfilm and leave at 18°C for 16 hours before use.
400 g
Orange blossom honey
150 g
Cinnamon-flavoured cooked wheat
200 g
Dairy Butter 82% fat – Block
115 g
white chocolate
40 g
Fructose
10 g
grated orange zests
2 g
Vanilla sugar pearls
20 g
Cointreau
3
Cinnamon-flavoured cooked wheat
Pour the cooked wheat, sugar, milk, butter and orange zest into a saucepan.
Cook on a medium heat for 10 minutes, stirring occasionally, until the mixture becomes creamy.
Take off the heat and place in a blast chiller.
Put all the ingredients in the bowl of a stand mixer. Mix together, then leave to rest for 12 hours at 20°C before use.
250 g
sugar
75 g
candied orange paste
125 g
almond meal
125 g
egg white