Recipe calculated for 55 pieces
3 completion stages
Corman products used
for this recipe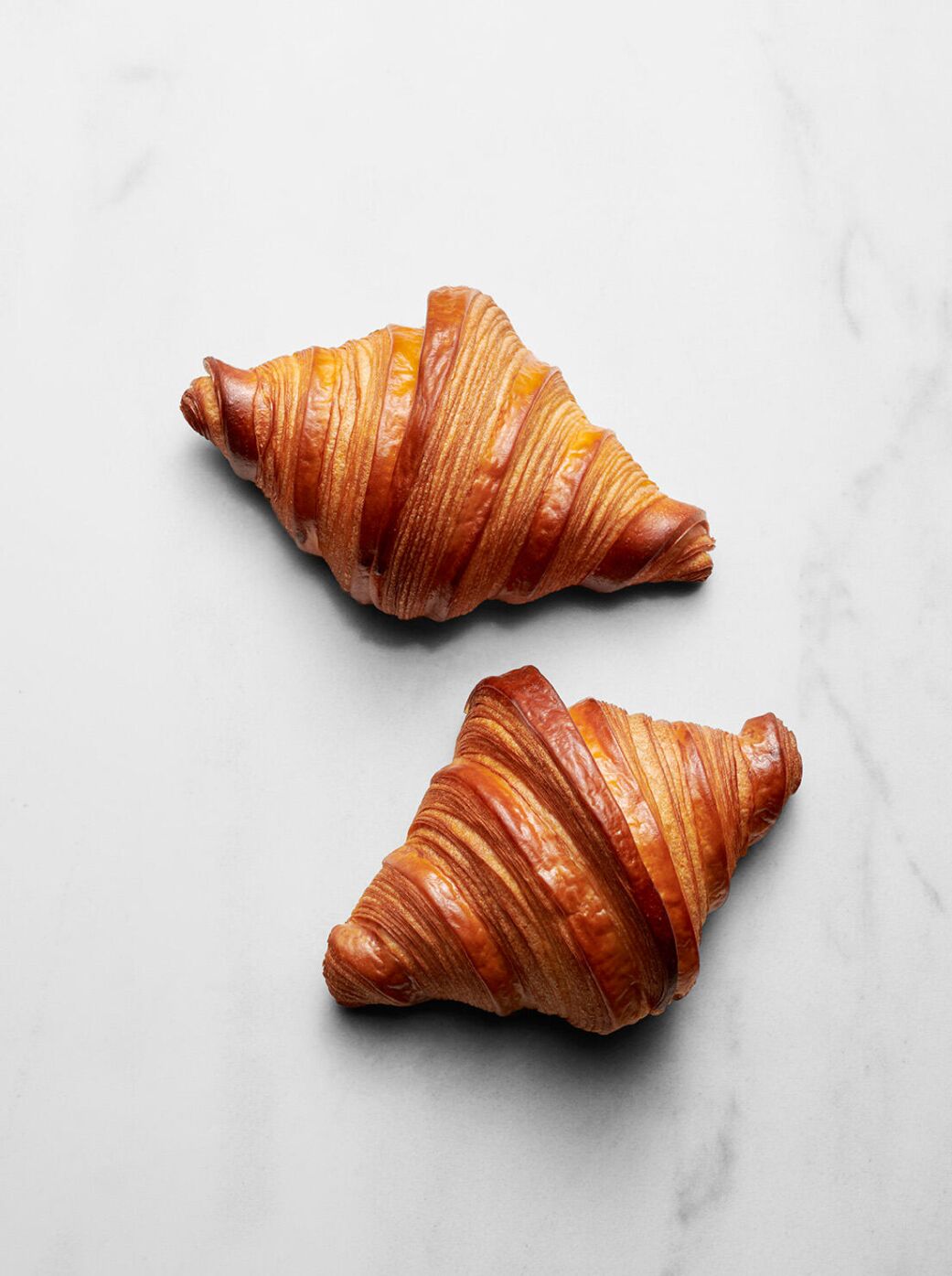 Dissolve the yeast in the cold milk.
Combine the flours, salt, sugar, butter cut into pieces (1) and the milk/yeast mixture on low speed of the stand mixer for 5 minutes.
Increase speed to 2 and knead for 8 minutes.
Form into a ball and let rise for 1 hour.
Punch down, roll out into a rectangle and refrigerate overnight.
Combine all ingredients together and set aside in the refrigerator.
Enclose the butter sheet (2) in the dough and give it 1 double turn.
Then give it 1 single turn and let rest in the refrigerator for 30 minutes.
Roll the dough out to a thickness of 2 to 3 mm and cut into triangles that are 24 cm long and 11 cm wide at the base (65 g).
Roll up the croissants.
Store in the freezer or let rise for 13⁄4 hours at 28°C (80% humidity).
Let sit for 15 min in the refrigerator then brush with the egg wash.
Preheat the convection oven to 190°C and bake the croissants at 170°C for approximately 17 minutes.