Recipe calculated for 6 pieces
3 completion stages
Corman products used
for this recipe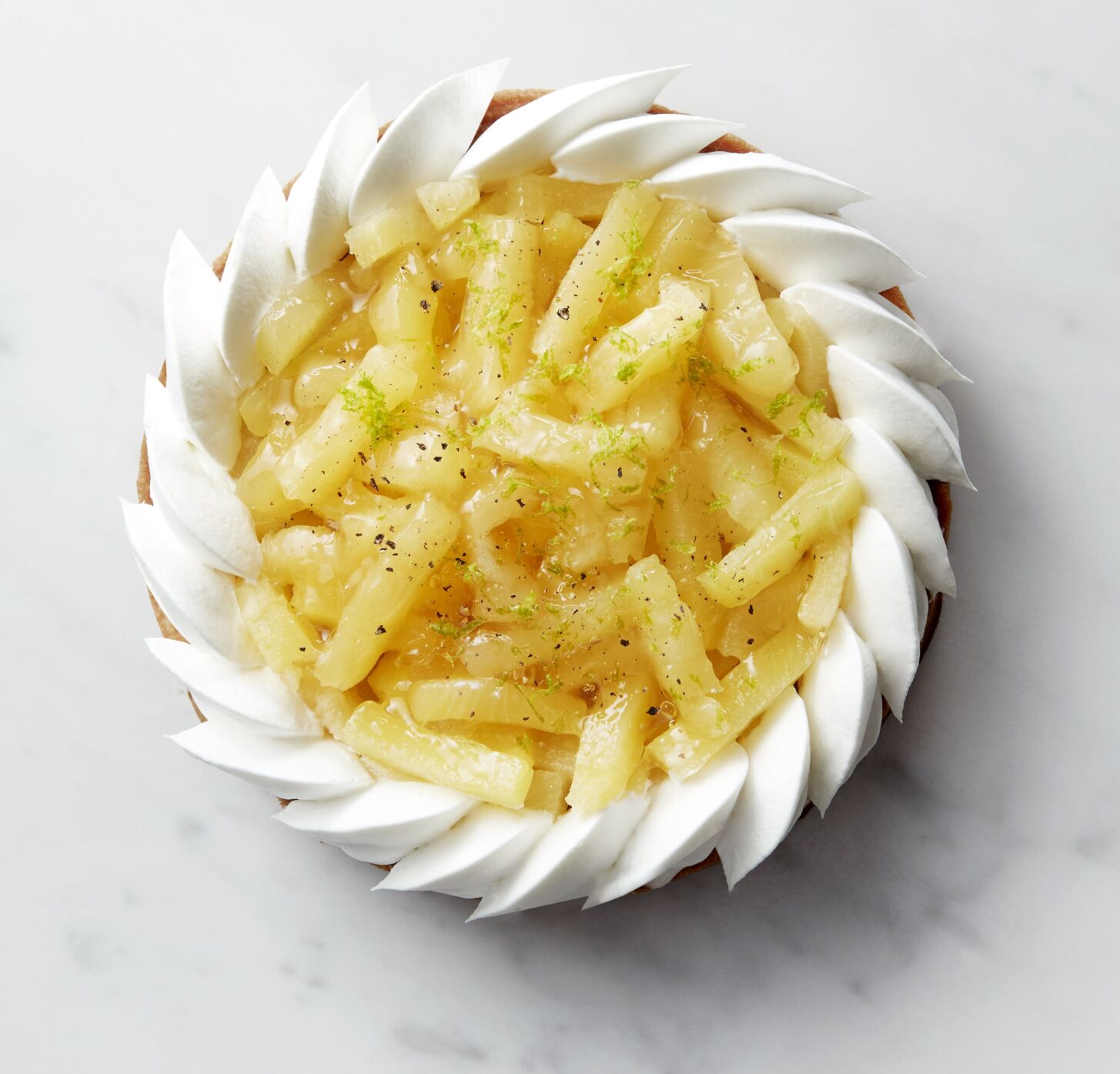 Combine the butter with the ground almonds, the icing sugar, the flour and the salt, then add the eggs. Let it rest in the fridge.
Roll it out to 2 mm thickness, then press into the tart tins.
Let the tart shells rest in the refrigerator.
Soften the butter to a paste. Add the icing sugar, the ground almonds, the flour and the eggs in batches, then add the 60 g of Sculpture, warm and previously infused with mint.
Pour 150 g into each tart shell, then bake at 150 °C for 30 minutes on a Silpain® sheet.
3
Assembly and decoration
Cut the pineapple into sticks and arrange them in the middle of the tart shells.
Glaze and decorate with the lime zest and ground pepper.
Whip the 500 g Sculpture with the sugar until stiff, then decorate the tarts with a Saint-Honoré piping nozzle.
1000 g
canned pineapple
200 g
nappage blond glaze
2
lime zests
Timut pepper
500 g
Sculpture 30.2% fat
40 g
sugar