Recipe calculated for 25 pieces
5 completion stages
Corman products used
for this recipe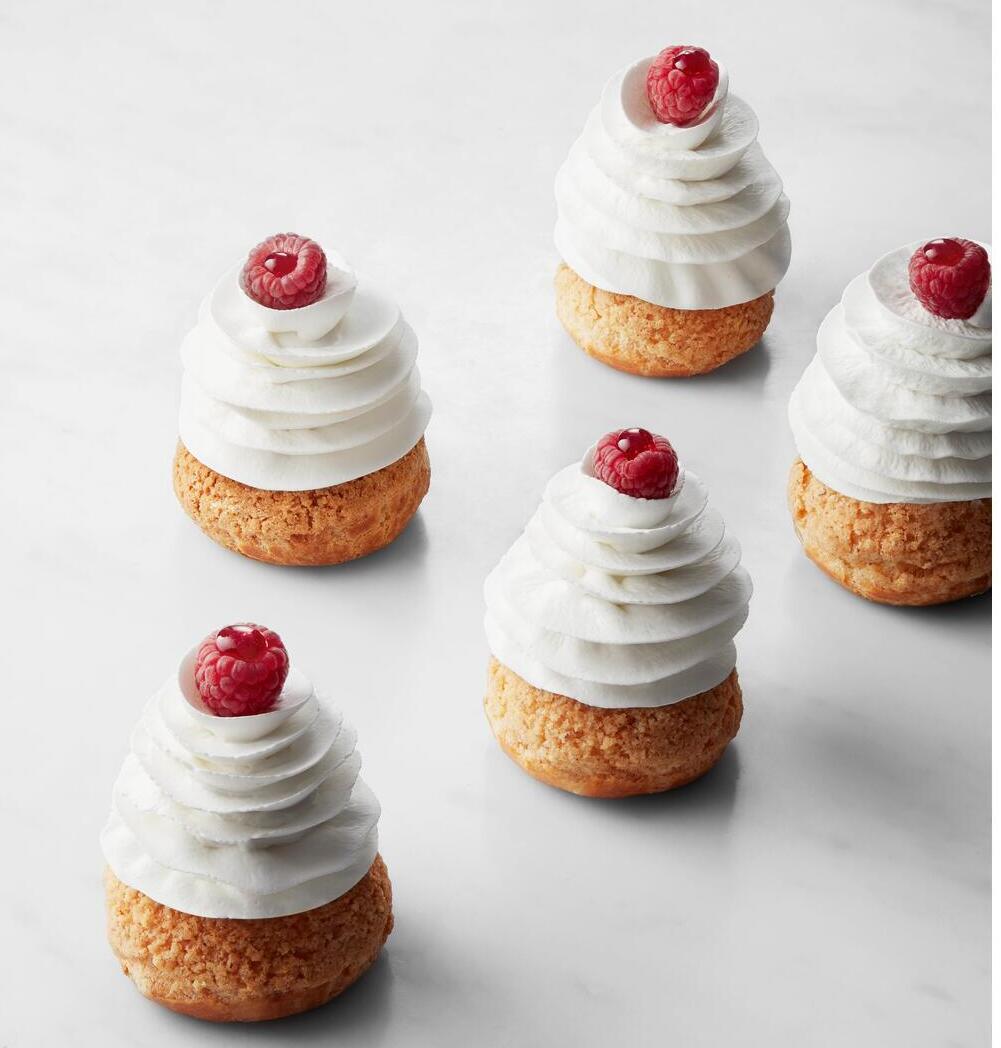 Mix all the ingredients together.
Roll out to 2 mm thickness between two parchment paper sheets, then freeze. Sprinkle with gold dust.
Cut out 4 cm discs.
Bring the water, milk, salt, sugar and butter to a boil. Tip the flour into the mixture, then dry out the paste. Add the eggs one by one, using a beater.
Pipe 5 cm rounds (30 g) with a 10 mm nozzle.
Place a 4 cm craquelin disc on top and bak eat 180 °C in a deck oven.
Heat the raspberry purée and raspberry nibs to 40 °C, then incorporate the pectin diluted in the sugar. Bring to a boil.
Remove from the heat and let cool.
300 g
raspberry puree
300 g
raspberry nibs
110 g
sugar
15 g
pectin NH
4
Sweetened vanilla Sculpture
Whip together all the ingredients using a beater.
Garnish the choux pastries with 1/3 sweetened vanilla Sculpture and 2/3 raspberry compote. Take a turntable and, using a rose petal-tipped nozzle, pipe the rest of the sweetened vanilla Sculpture onto the choux pastries.
Decorate with a raspberry and a dot of red mirror glaze on top of the raspberry.
25
raspberries
red-coloured mirror glaze