An original recipe from

Jonathan Léger

Recipe calculated for 60 pieces
3 completion stages
Corman products used
for this recipe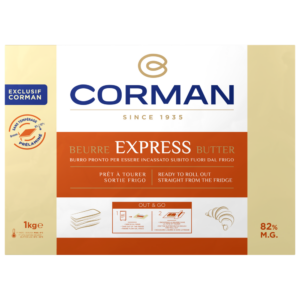 Express Butter 82% fat - Sheet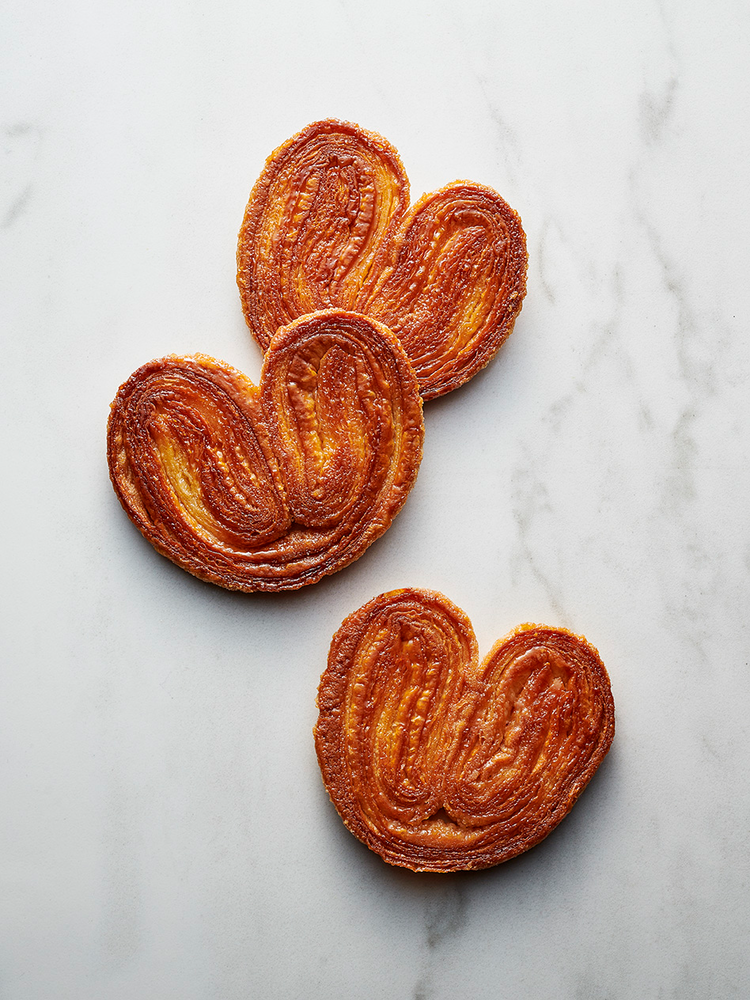 Using the dough hook of the stand mixer, combine the two types of flour, butter and salt and slowly pour in the vinegar and water.
Form into a ball and let rest in the refrigerator.
Roll out the dough and enclose the butter sheet.
Close up and give the dough its turns.
310 g
strong flour (T45, approximately 14% protein)
940 g
plain flour (T55, approximately 11% protein)
25 g
salt
550 g
water
25 g
Vinager
125 g
butter
1000 g
Express Butter 82% fat – Sheet
Perform 3 single turns, respecting the resting time between each turn.
Give the dough its final 2 single turns, sprinkling generously with the sugar.
Roll out the pastry to a thickness of 3 mm and a width of 45 cm.
Let the pastry rest, then cut into 85-cm long pieces.
Fold inwards 13 cm lengthwise on each side.
Fold inwards a second time on each side and then fold in 2.
Even out with a rolling pin.
Return to the refrigerator.
Cut into 1.5-cm thick slices.
Return to the refrigerator for at least 2 hours (so that the sugar becomes syrupy).
Place on two greased Teflon baking sheets.
Bake in a 190°C deck oven for approximately 25 minutes.
Turn the palmiers over halfway through the baking time so that they colour evenly on each side.