Laminated Puff Brioche Dough
An original recipe from

Lluis Costa

1 completion stage
Corman products used
for this recipe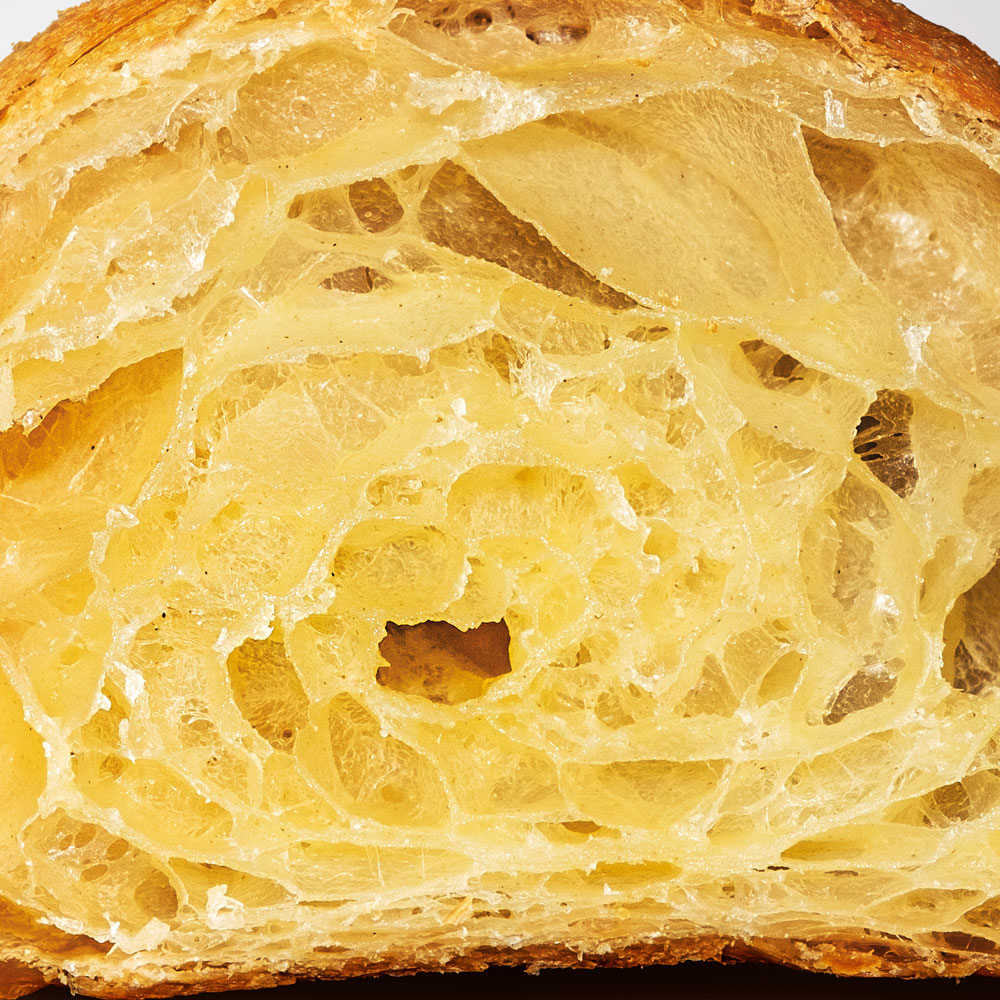 Mix in the mixer all the ingredients except the yeast and butter.
When the dough is homogeneous, add the yeast and then the butter.
Knead for approximately 15 minutes.
Spread the dough in a tin and freeze it.
At a temperature of 5°C we laminate the dough and incorporate the fat making a simple fold and a triple fold.
Let the dough rest for 30 minutes in the refrigerator.
Then we laminate the dough to 2mm cut sheets of 60×40 and we extend it in a tin to let it rest and let it get cold.
We remove a sheet of dough well chilled and cut strips of 35 centimeters with a width of 3 centimeters.
We make an accordion style folding, and we place it in a rectangular mold of 25 centimeters long by 3 centimeters wide, the mold is lined with a strip of paper, this way we will avoid the dough sticking to the mold.
Place the dough in the center of the mold, paint it and let it ferment for 2 hours.
Bake at 165°C in an air oven.
Once the piece is well browned, we paint it with sugar syrup to give it shine.