Corman products used
for this recipe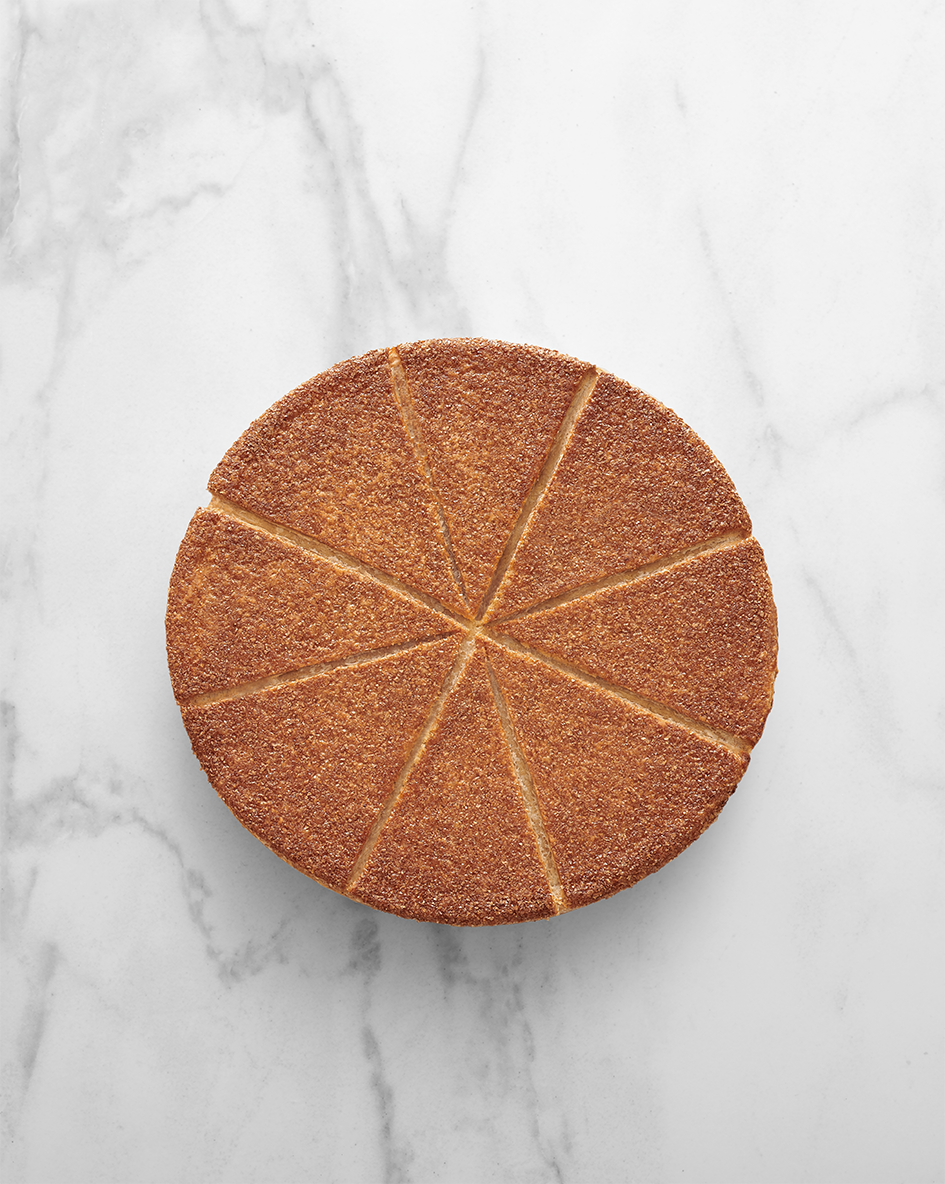 Using the dough hook of the stand mixer, combine the two types of flour, salt, the 250 g of butter cut into pieces while slowly adding the vinegar and water.
Divide dough into 1920 g portions and let rest in the refrigerator.
Make a traditional pastry cream.
275 g
milk
40 g
sugar
60 g
egg yolk
12 g
powdered cream
12 g
plain flour (T55, approximately 11% protein)
3
Apbricot frangipane cream
Cream the softened butter with the sugar.
Add the ground almonds and flour followed by the room-temperature eggs little by little.
Add the room-temperature pastry cream and the warmed rum.
585 g
Dairy Butter 82% fat – Block
585 g
sugar
585 g
eggs
585 g
ground almonds
90 g
plain flour (T55, approximately 11% protein)
345 g
pastry cream
54 g
340 g
Roll out the dough and insert the sheet of butter.
Fold the dough over to enclose and seal then perform five turns, respecting the resting time between each.
Roll out to a thickness of 2 mm and cut into Ø28-cm circles for the bases of the galettes.
Let rest. Pipe out 450-g of frangipane cream into Ø25-cm circles on sheets of baking paper.
Insert the dried apricots and put in the freezer.
Place a frangipane cream insert in the centre of a piece of puff pastry.
Moisten the edges with water using a brush.
Close the galette with another circle of puff pastry, giving it a quarter turn.
Turn the galette over and moisten the entire surface with water using a brush.
Sprinkle with 30 g of the brown sugar/bran mixture.
Score the galette in straight lines out from the centre using a cutter and a ruler.
Transfer the galette to a sheet of baking paper (brown sugar/bran mixture side down) and prick with a fork.
Bake in a 165°C convection oven for approximately 50 minutes.