Recipe calculated for 55 pieces
4 completion stages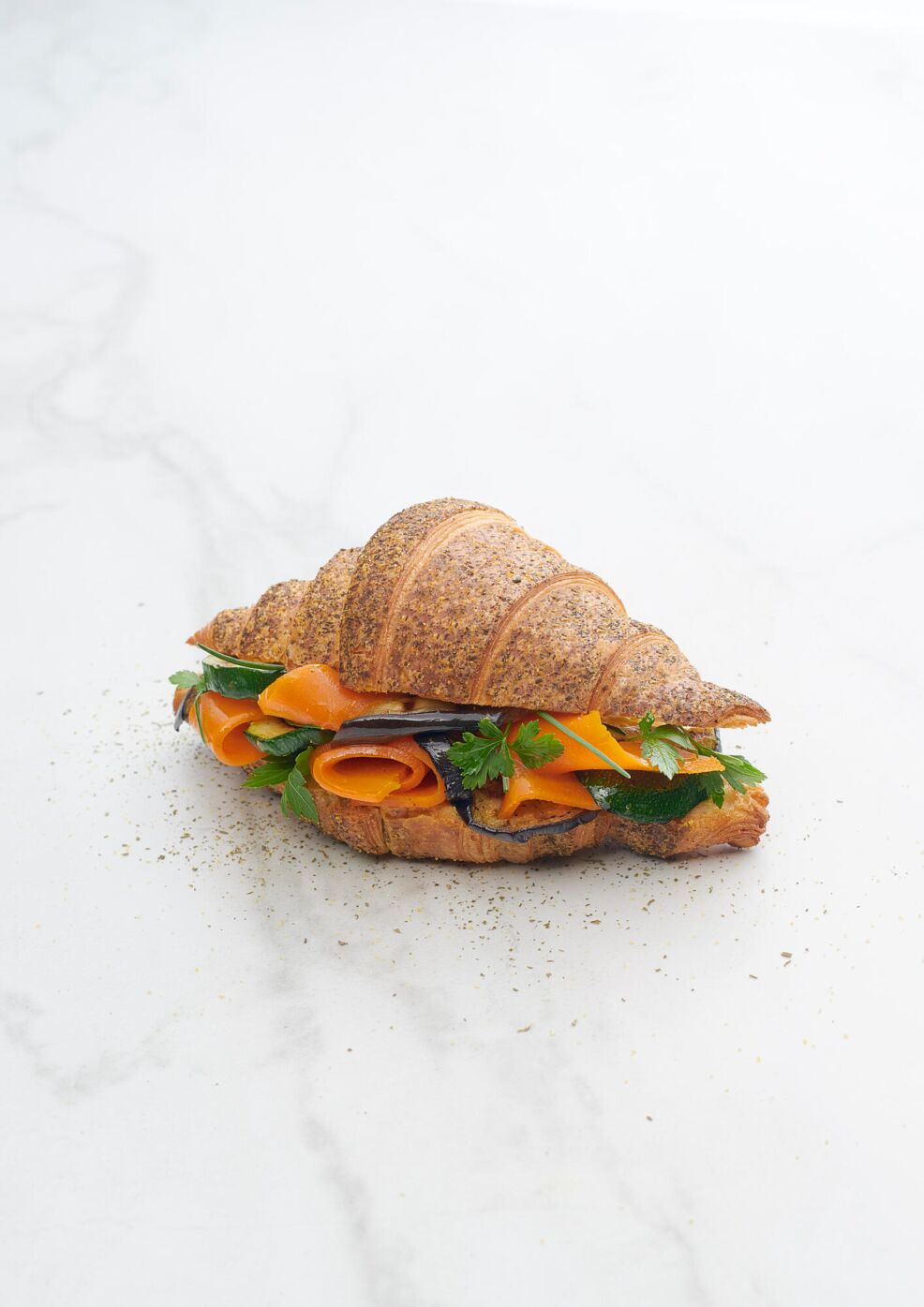 Combine all ingredients together and set aside in the refrigerator.
2000 g
cream cheese
15 g
4 g
powdered turmeric
Cut the carrots into strips and cook in a little water for 5 to 7 minutes.
Slice and grill the courgettes and aubergines on a plancha or pan with a little olive oil.
1300 g
carrots
1000 g
zucchini
1000 g
eggplants
When ready to bake, brush the croissants with the egg wash, sprinkle with the dehydrated parsley and bake.
Cut the croissants in half.
Fill with 35 g of curry cream cheese.
Add the grilled vegetables and the carrots. Garnish with fresh coriander and chives.
Corman tip
Chef'stip : Adapt this recipe with seasonal vegetables. And to bring out the flavors even more, don't hesitate to reheat for a few minutes in the oven before serving.