Recipe calculated for 20 pieces
4 completion stages
Corman products used
for this recipe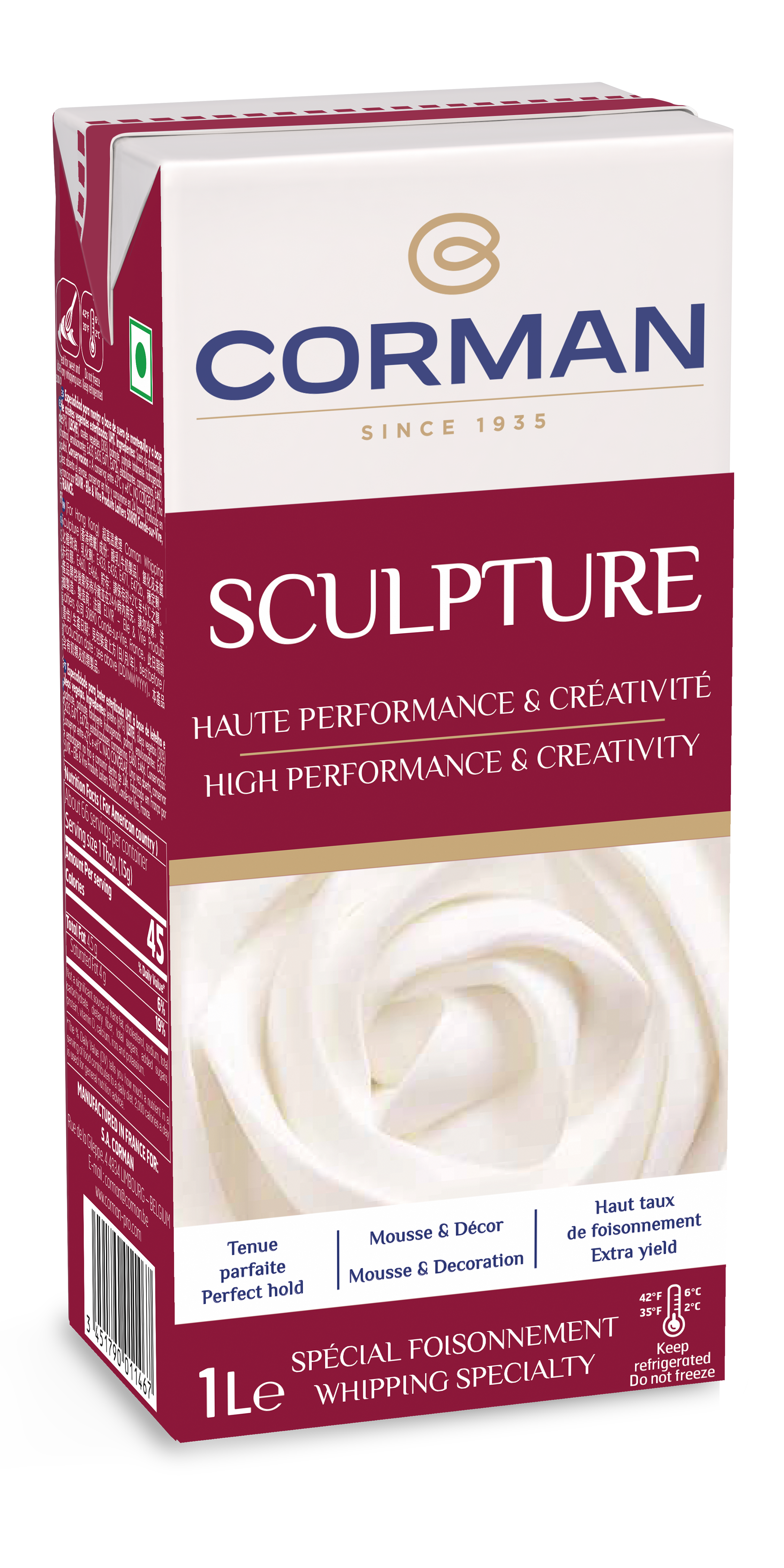 Sculpture 30.2% fat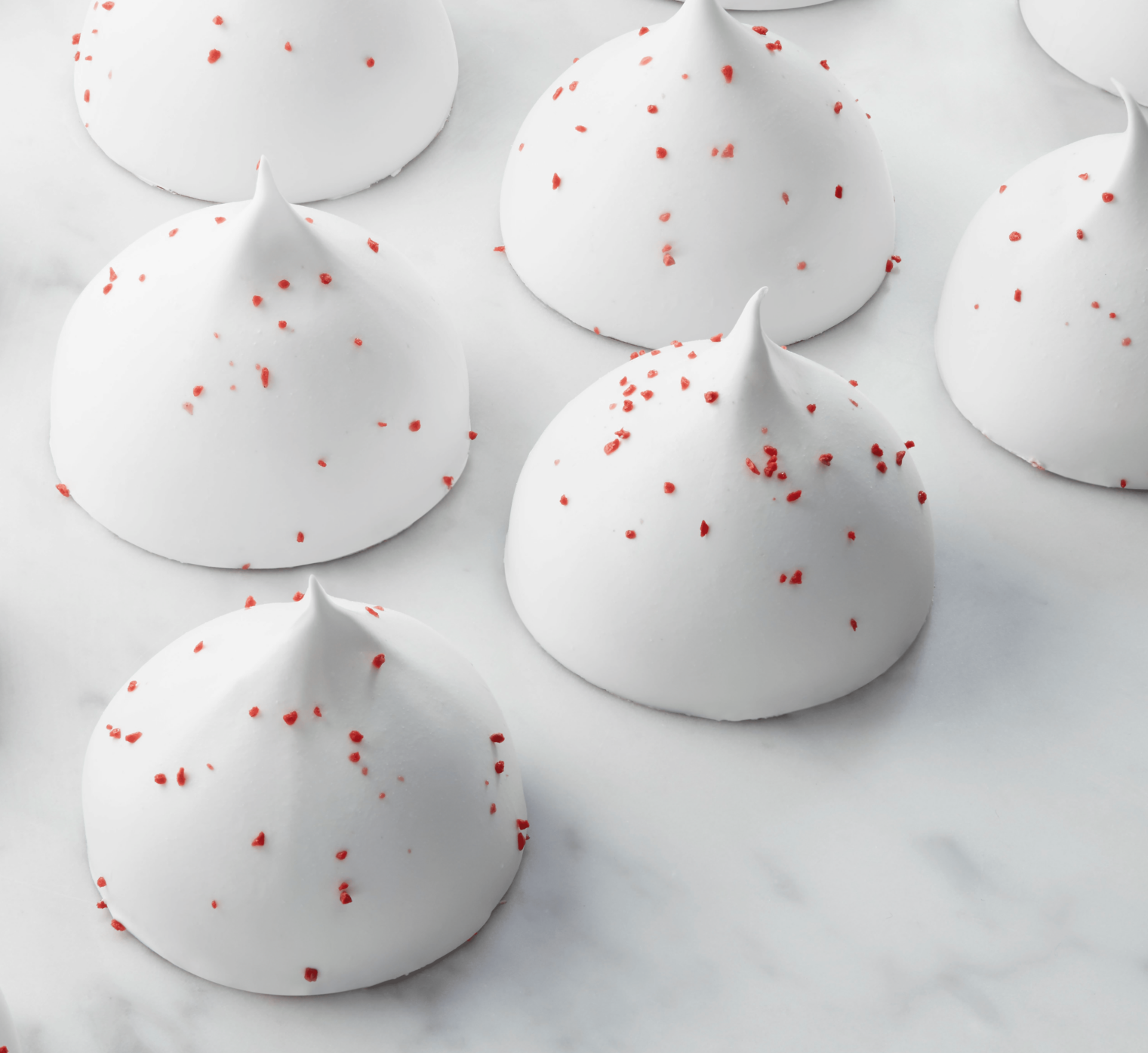 Heat the eggs and sugar to 40 °C and whip together until they cool down. Add the sifted flour.
Spread out onto a baking sheet and bake at 180 °C for 10 minutes.
Cut out 5 cm discs.
200 g
eggs
125 g
sugar
125 g
flour (T55)
Melt the gelatin mass and pour it over the raspberry purée and the sugar.
Then, mix it together with the 320 g Sculpture, previously whipped to soft peaks.
For 30 g of the raspberry mousse into the half-spheres.
Insert 3 frozen raspberries and 3 frozen blueberries, then insert the genoise sponge disc.
Put in the freezer.
20
Demarle Flexipan® moulds (ref01208)
60
frozen raspberries
60
frozen blueberries
Whip Sculpture until soft and supple. Dip the half-spheres into the container using a wooden skewer.
Sprinkle with finely crushed raspberries.