Recipe calculated for 3 pieces
5 completion stages
Corman products used
for this recipe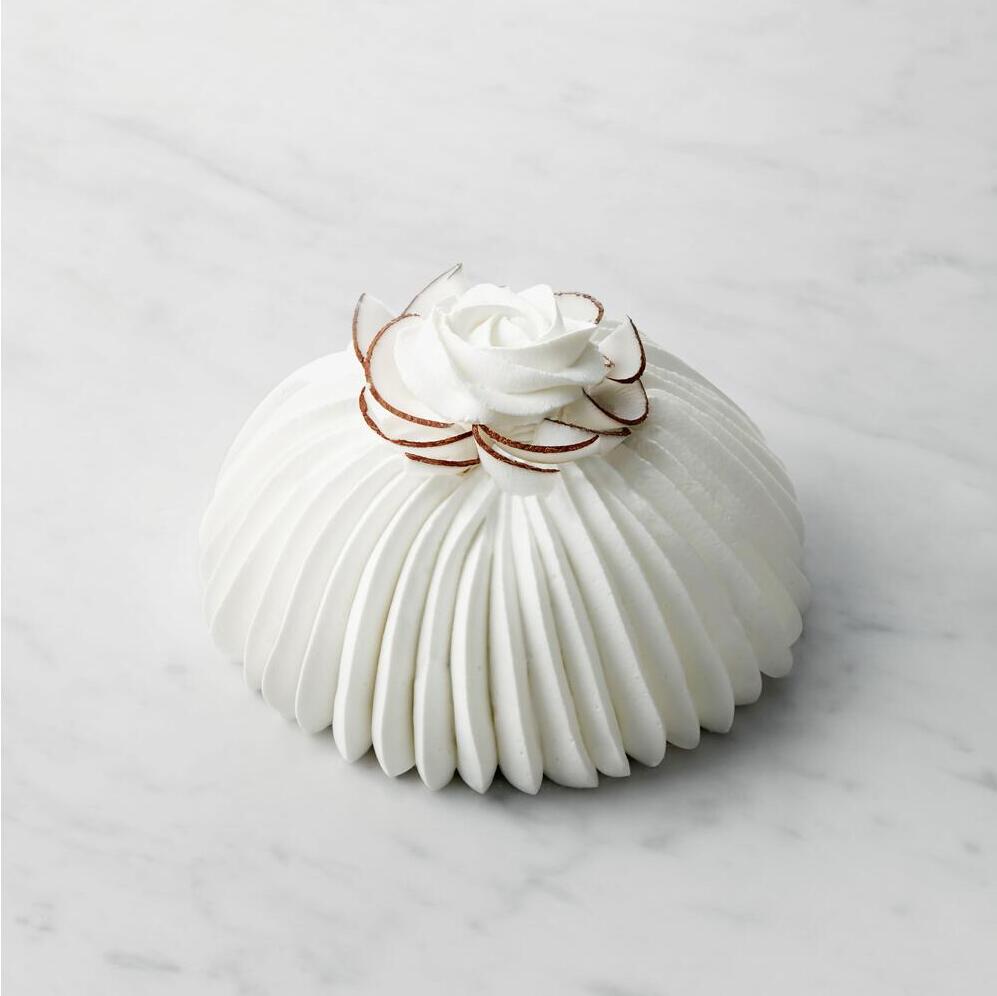 Heat the eggs and sugar slightly and whip together until the mixture forms a ribbon.
Add the ground almonds, the grated coconut, the sifted flour, the baking powder, the cocoa and the melted butter.
Spread out the mixture onto a Flexipat® sheet and bake at 190 °C in a ventilated oven for 10 minutes.
Let it cool.
Cut out three 10 cm rounds and three 12 cm rounds.
Heat the 150 g Sculpture with the coconut purée, the sugar and the potato starch until the mixture comes to a boil. Incorporate the gelatin mass into the mixture.
For into three 10 cm circles (about 40 g) and three 12 cm circles (about 60 g).
Freeze, then remove from the moulds.
Bring the milk to a boil and pour it over the 53 % dark chocolate.
Mix to combine, then at 40 °C incorporate the 320 g Sculpture previously whipped to soft peaks.
Place the two panna cotta rounds on top of the same-size biscuit discs.
Pour the mousse into the mould, followed by the panna cotta and the 10 cm biscuit.
Top with mousse once again, then insert the last biscuit with the panna cotta.
Freeze.
Whip together the 400 g Sculpture and the sugar.
Decorate the cakes with a Saint Honoré piping nozzle and a closed star nozzle.