The deluxe french croissant
Recipe calculated for 55 pieces
4 completion stages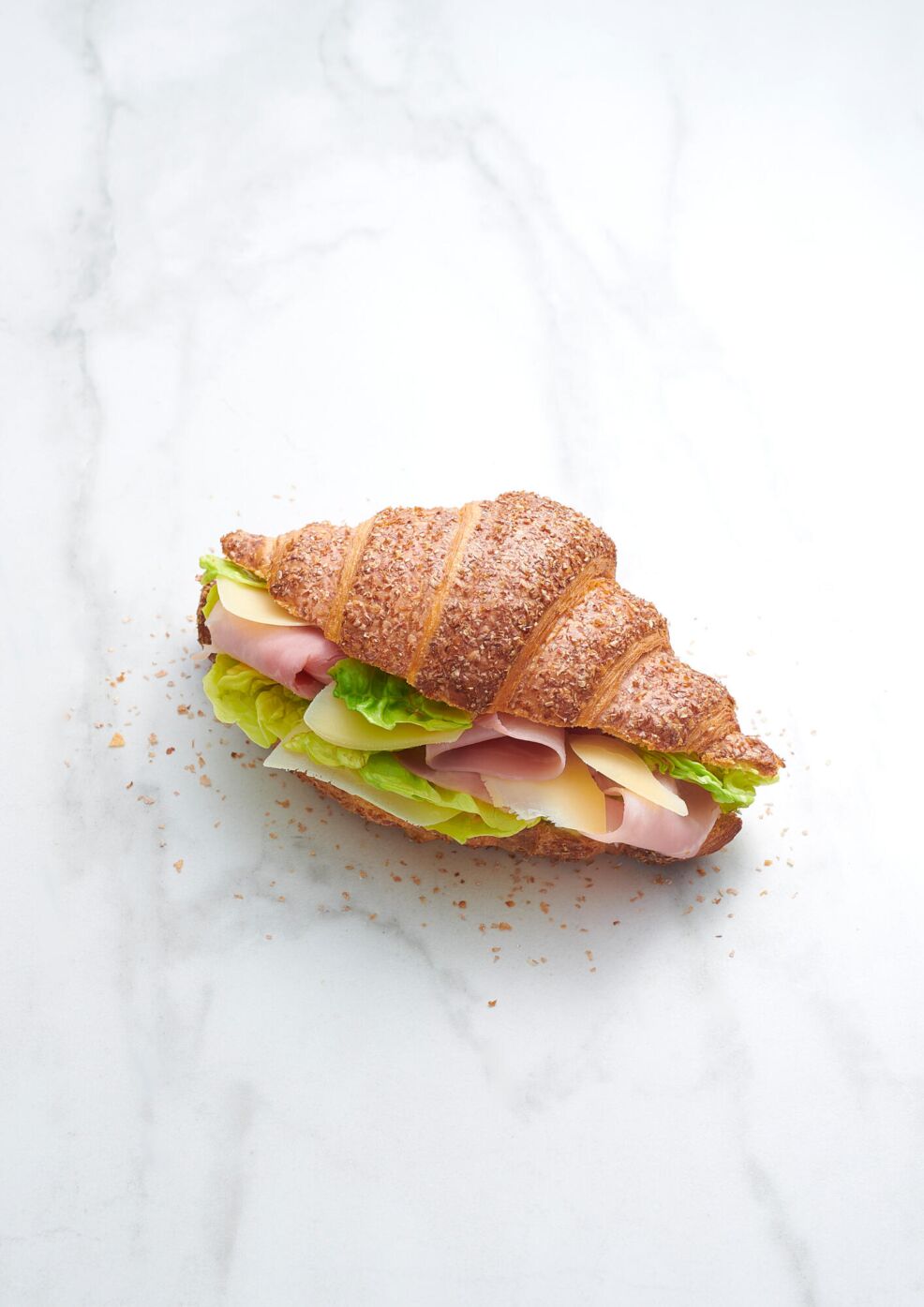 Combine all ingredients together and store in the refrigerator.
1195 g
596 g
grainy mustard
213 g
Dijon mustard
1650 g
cooked ham
1100 g
hard cheese
600 g
When ready to bake, brush the croissants with the egg wash, sprinkle with wheat bran and bake.
Cut the croissants in half.
Fill with 30 g of mustard cream cheese.
Add 30 g ham, 20 g hard cheese and 1 leaf of lettuce cut in half.
Corman tip
Chef'stip : If you want your lettuce to last longer, you can use thicker variants such as arugula or spinach leaves.