The B&B (broccoli & bacon)
An original recipe from

Giambattista Montanari

Recipe calculated for 55 pieces
2 completion stages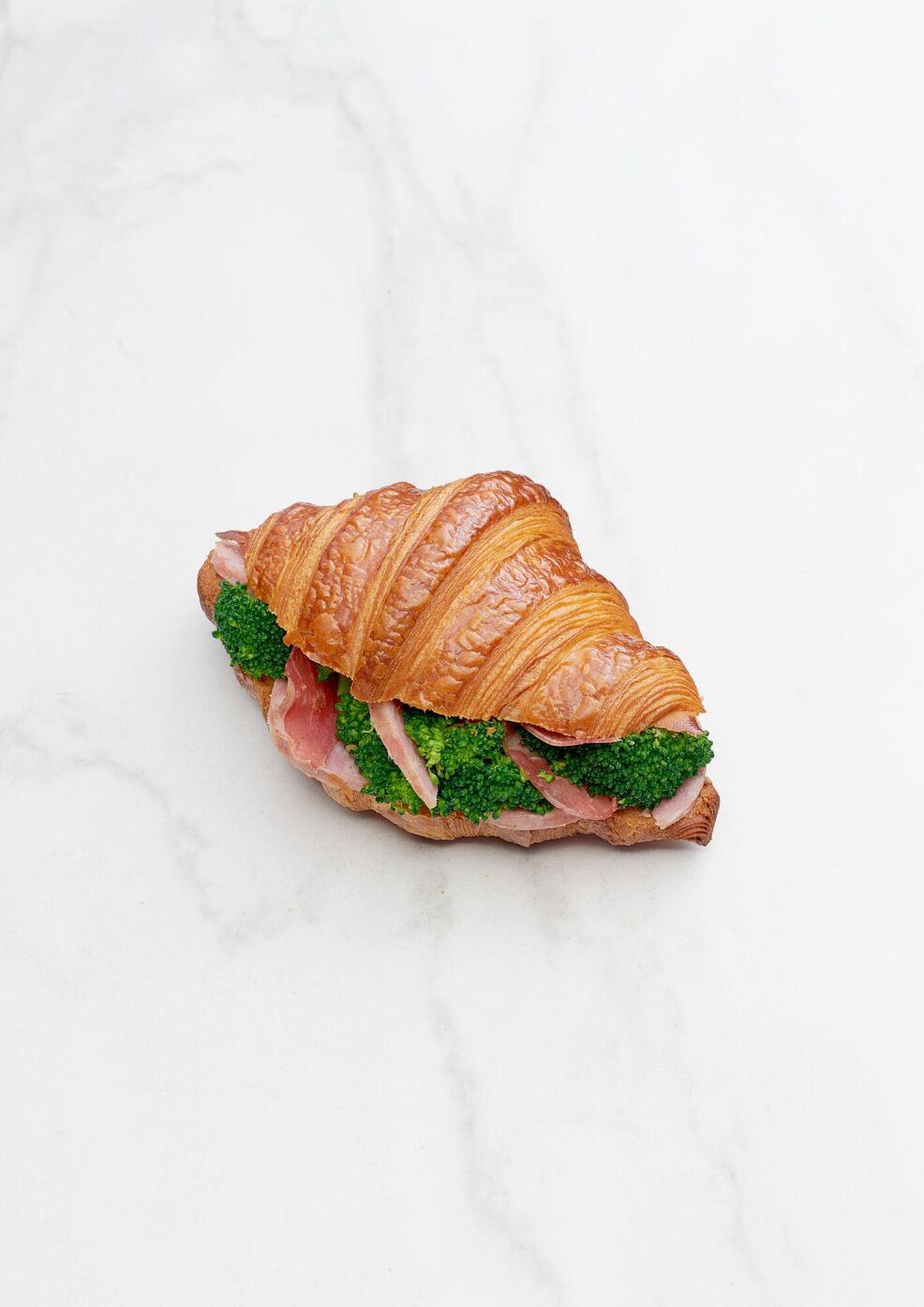 Cook the slices of sausage and bacon on a griddle until slightly crisp.
Boil the broccoli briefly, then sauté in butter to finish cooking and to add crispness.
500 g
cream cheese
800 g
800 g
sausage
500 g
broccoli
When the croissants have cooled, cut in half and fill with cream cheese, bacon, sausage and sautéed broccoli.