Salmon and avocado layered burger
Recipe calculated for 16 persons / 16 pieces
1 completion stage
Corman products used
for this recipe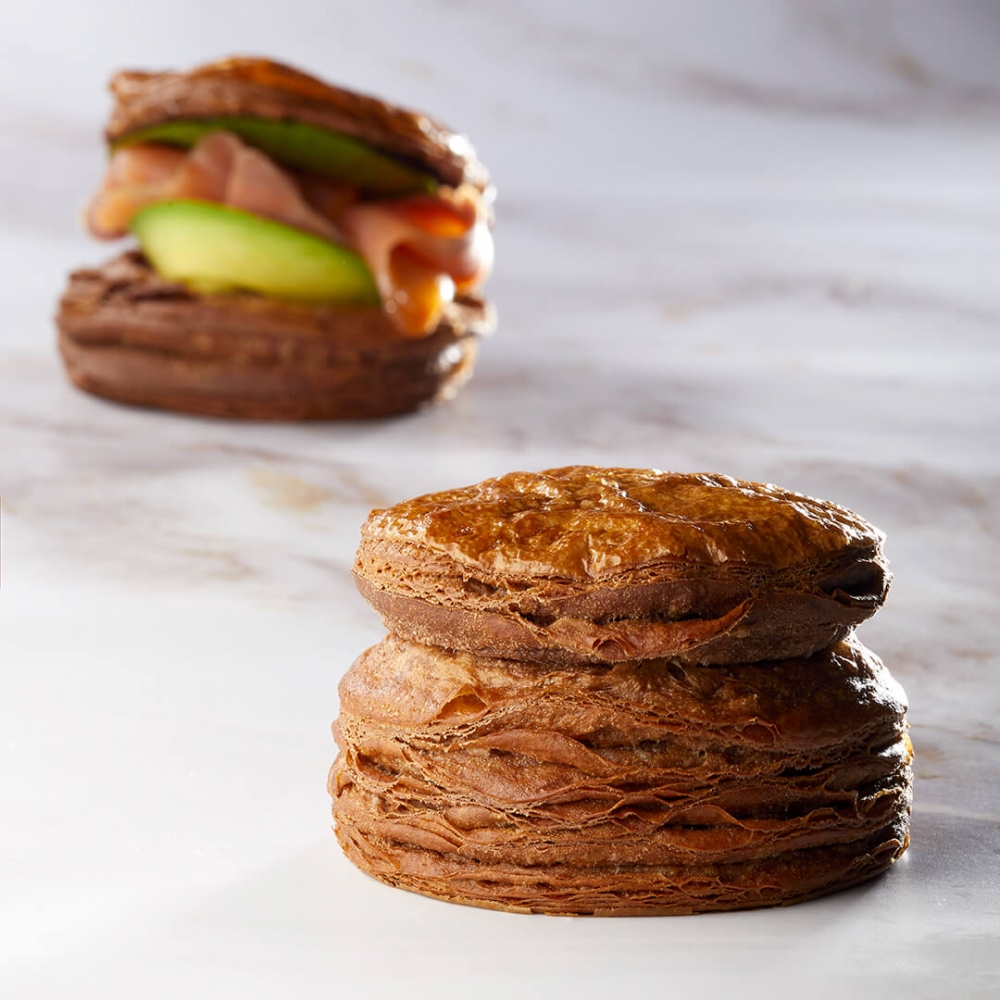 1
Salmon and avocado layered burger
Put all the ingredients in the machine and knead for 7/8 minutes.
Let the dough rest for 30 minutes, layer with Express butter, folding 3 x 3.
Refrigerate for 20 minutes then roll out to 3.5 mm thick, cut out with a smooth dough cutter with a diameter of 10 cm and place on a baking tray.
Glaze with beaten egg and place in a leavening box at 26 °C for about 60 minutes.
Glaze a second time and bake at 180 °C for 15 minutes with the valve closed.
Provide steam for 4 seconds at the start. When cooked and cooled, cut in half and fill with smoked salmon and sliced avocado.