An original recipe from

Nicolas Boussin

Recipe calculated for 6 persons
2 completion stages
Corman products used
for this recipe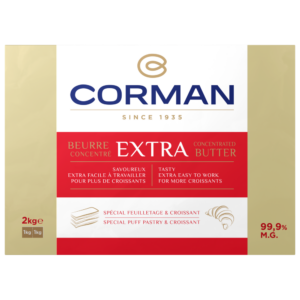 Extra concentrated butter 99.9% fat - Sheet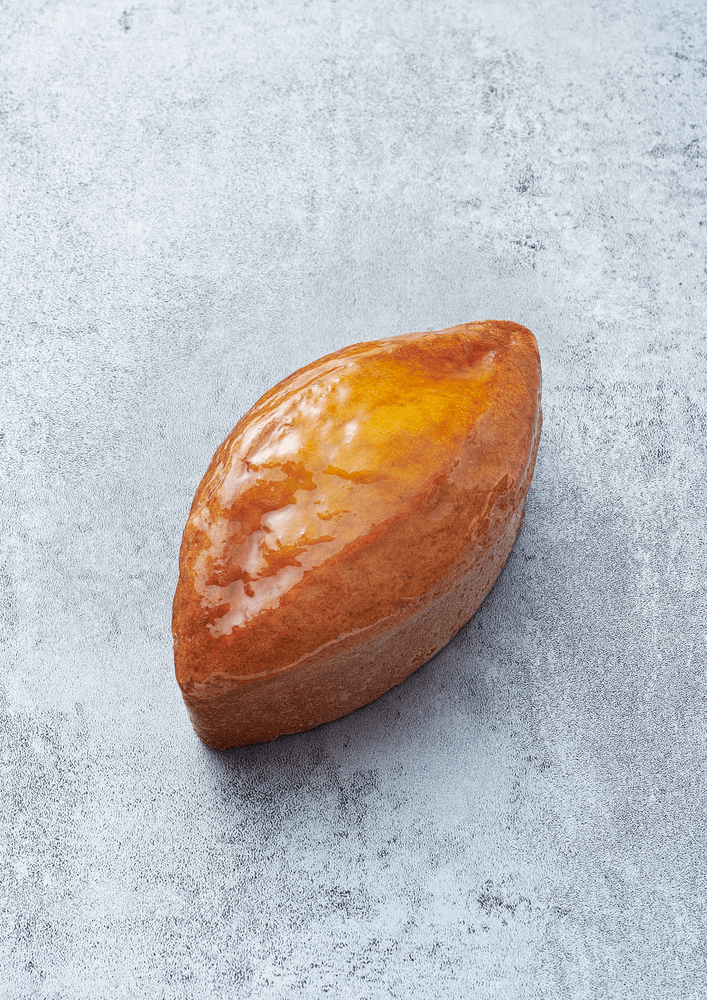 Beat together the eggs and the sugar in a mixer bowl on the second lowest speed setting.
Add the sieved flour and yeast.
Incorporate the roasted butter melted at 50°C and the lemon zest.
Knead the dough for between two and three minutes on the second lowest speed setting.
Pipe in 300 g of mixture per Calisson mould (Demarle ref. 1417).
Split using a pastry scraper soaked in melted roasted butter.
Bake at 150°C for approximately 35 to 40 minutes.
At the mid-point of cooking, check that the cakes are regularly split and, if not, split them with the point of a knife soaked in roasted butter.
Leave to cool.
Boil all the ingredients together and glaze the cakes.
500 g
hot glaze
200 g
water