Cheese lardons pepper muffin
An original recipe from

Giambattista Montanari

Recipe calculated for 40 pieces
2 completion stages
Corman products used
for this recipe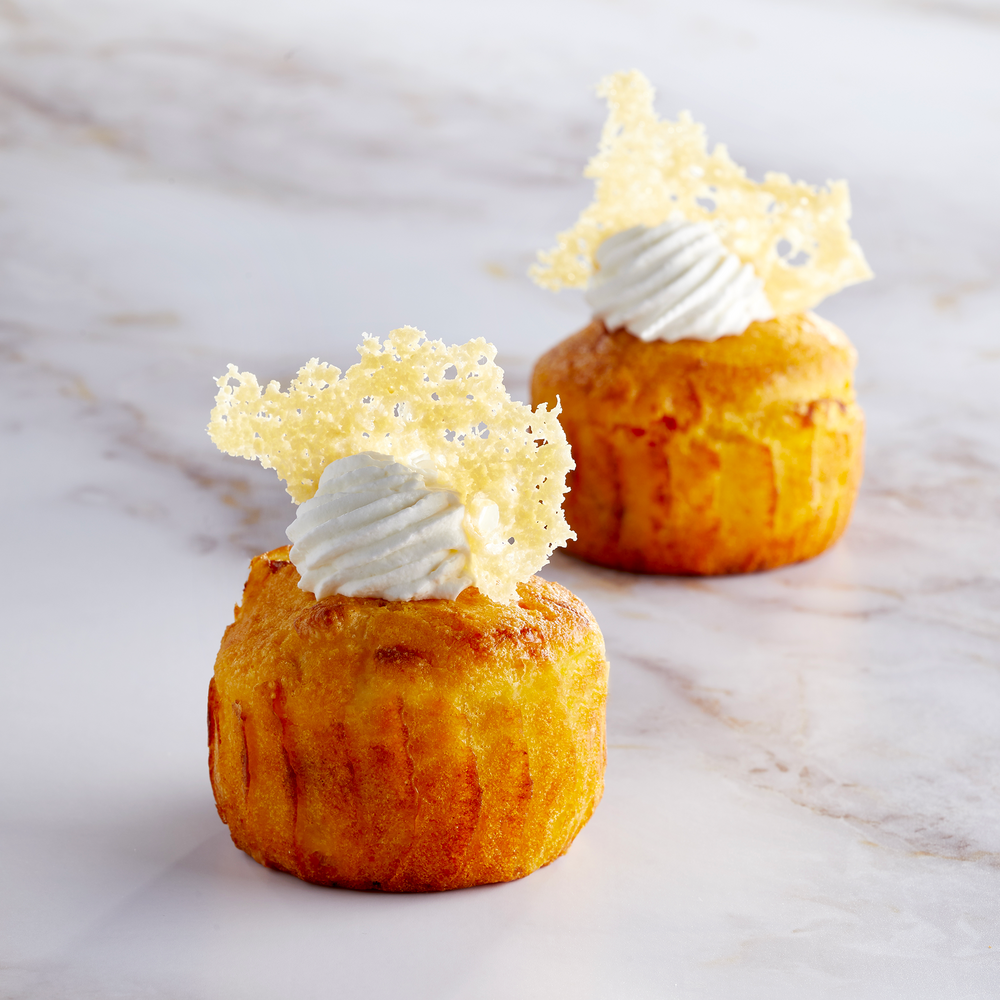 1
Cheese lardons pepper muffin
Mix the first six ingredients together in a stand mixer fitted with a flat beater.
In a separate bowl, mix together the eggs, yoghurt and milk.
Skim the fat off the lardons in a little water, brown the shallot in the butter, add the diced red pepper and lardons and cook for a few minutes.
Leave to cool and mix together with the mozzarella and Fontina.
Mix the liquid and powdered ingredients together, ensuring the mixture is smooth and doesn't contain any lumps before adding the solid ingredients.
Divide the mixture into muffin tins, chill for 2 hours at 4°C and bake at 180°C for 15 minutes.
125 g
flour for shortcrust
100 g
Fontina, cut into small cubes
180 g
smoked lardons
130 g
sweet red pepper
50 g
shallots
98 g
Traditional Butter 82% fat – Block
250 g
whole milk
200 g
greek yoghurt
350 g
eggs
10 g
erythritol
6 g
salt
60 g
grated Grana Padano
20 g
baking powder
365 g
polenta bramata (coarse grain)
100 g
mozzarella
Decorate as you like with the Sculpture.