Exotic entremets
Corman products used
for this recipe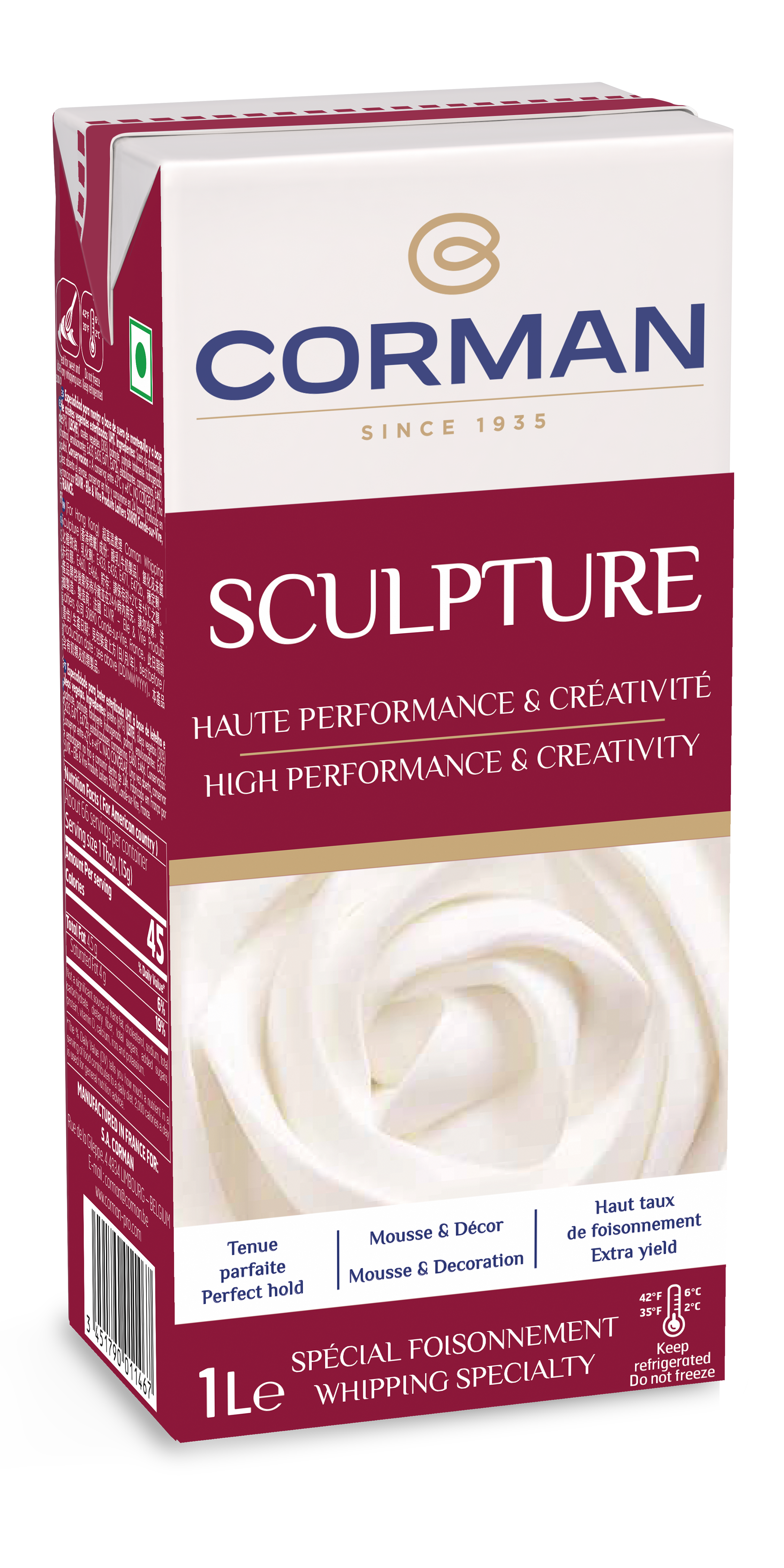 Sculpture 30.2% fat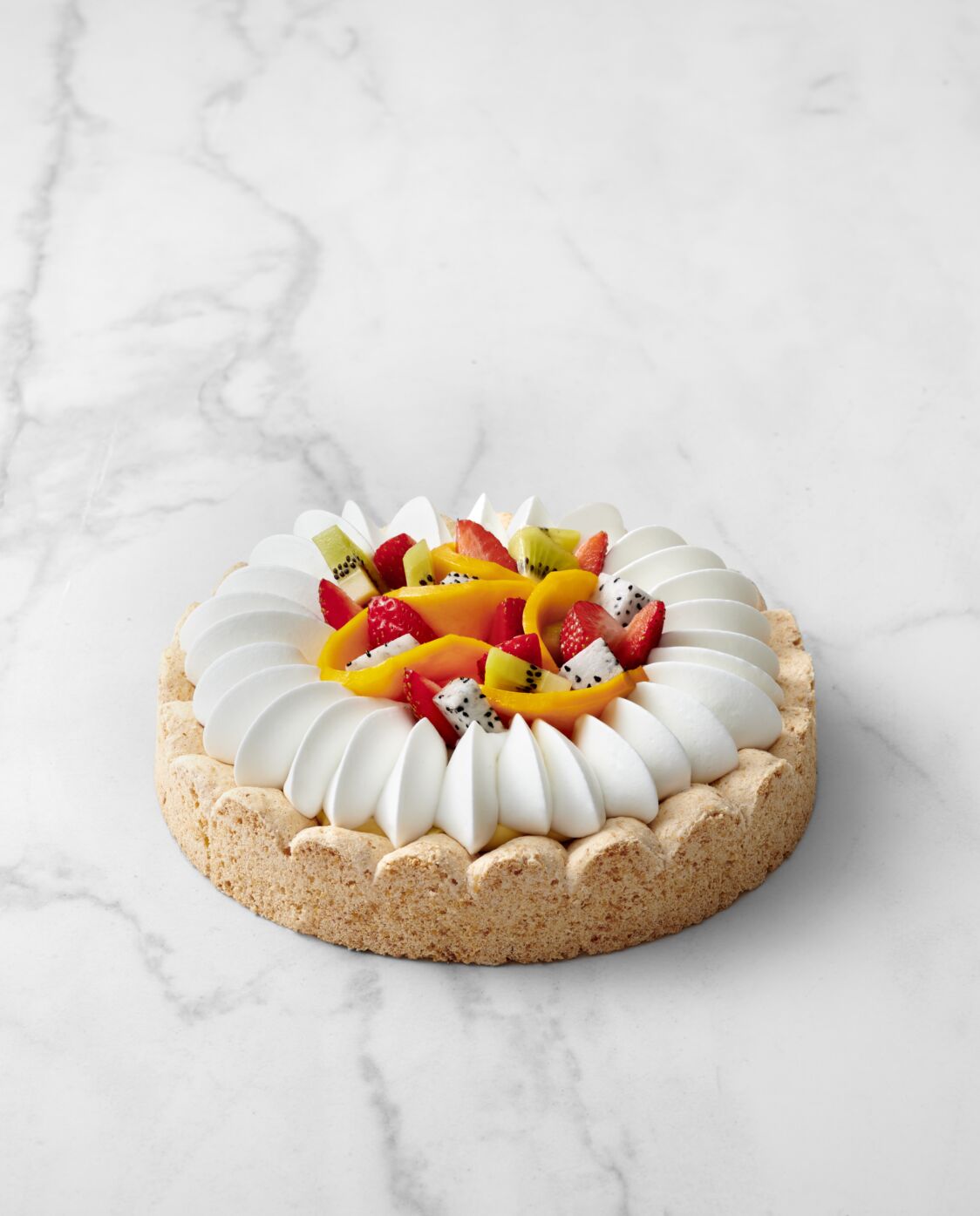 Beat the egg whites and stir in the egg white powder and 2/3 of the sugar whilst beating.
Mix the xanthan gum and the last 1/3 of sugar, then add at the last minute.
Combine the icing sugar, ground almonds, flour, corn starch and grated coconut, then fold into the egg mixture.
165 g
egg whites
1,6 g
powdered egg whites
0,3 g
xanthan gum
65 g
sugar
110 g
ground almonds
150 g
icing sugar
33 g
flour
33 g
corn starch
43 g
grated coconut
Heat 1/3 of the mango puree with the sugar.
Add the gelatine and allow to melt.
Pour over the remaining 2/3 of mango puree.
At 30 °C, add the whipped Sculpture.
3
Sculpture coconut mousse
Heat the coconut puree with the sugar.
Add the hydrated gelatine.
Leave to cool in the refrigerator.
Whip the Sculpture and add to the previous mixture once cooled to 20°C.
1 kg of your choice of fruits (strawberries, dragon fruit, kiwi, lychee, mango etc.)
Place an (ungreased) ring of 20 cm diameter, 3-4 cm in height on a baking sheet; around the outside of the ring, pipe 2.5 cm spheres of dacquoise mix, and finish in a (1 cm thick) spiral in the centre. Use a piping bag fitted with a No. 13 nozzle (260 g of mix per ring).
Bake in a fan-assisted oven at 150 °C for 30 mins. Chill in the freezer and then use a paring knife to turn it out of the mould.
Pipe 110 g of mango mousse into the base of the dacquoise. Place 50 g of dragon fruit diced into 1.5 cm cubes.
Use a Saint-Honoré tip on a piping bag to pipe flame shapes of coconut mousse around the dacquoise, finishing with a spiral in the centre.
Garnish the centre with a mixture of fresh fruits.