Corman products used
for this recipe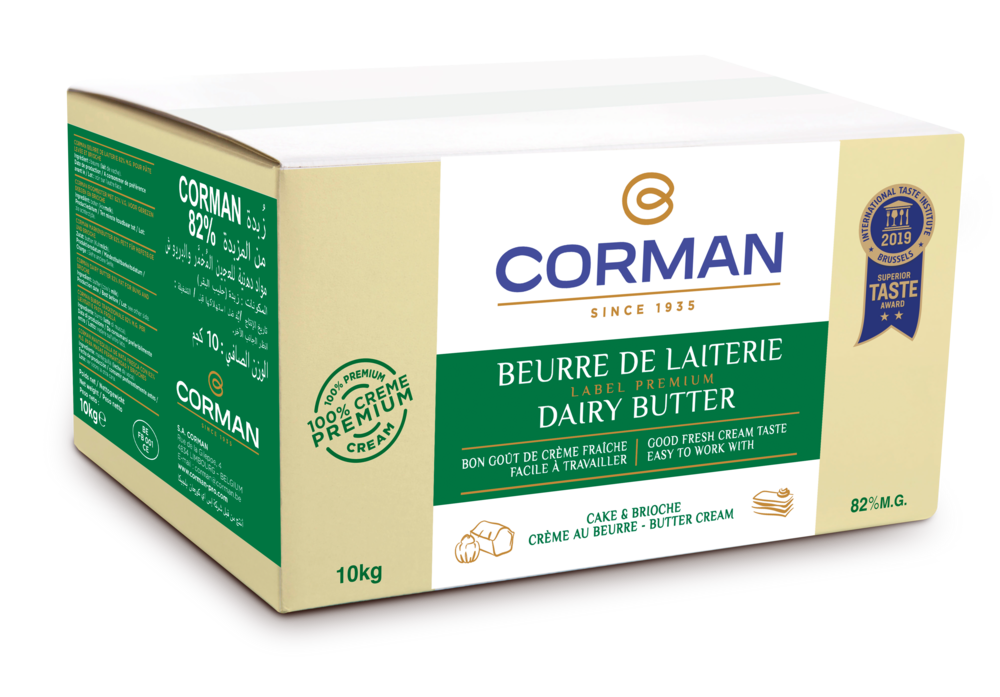 Dairy Butter 82% fat - Block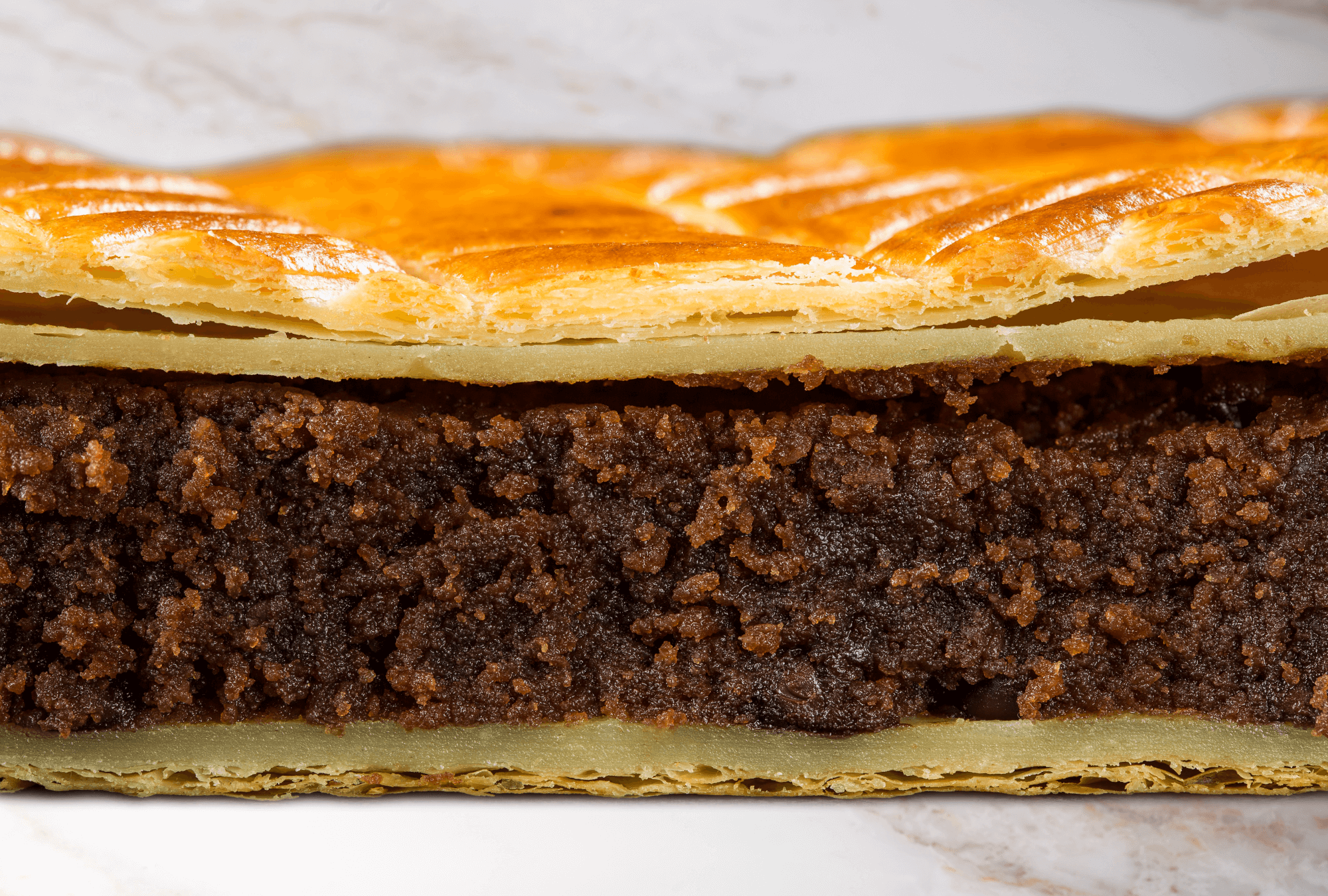 Mix the marzipan with the egg yolks until smooth.
Melt the chocolate and mix it with the melted butter. Add the marzipan mix and mix until smooth.
Whisk the eggs and the sugar to the ribbon stage.
Incorporate into the chocolate ganache and mix gently.
Finally, fold in the ground almonds and sifted flour.
200 g
50/50 marzipan
50 g
egg yolks
350 g
Dairy Butter 82% fat – Block
400 g
dark chocolate 55%
300 g
eggs
400 g
sugar
400 g
ground almonds
75 g
flour