An original recipe from

Rony Parijs

Recipe calculated for 55 pieces
4 completion stages
Corman products used
for this recipe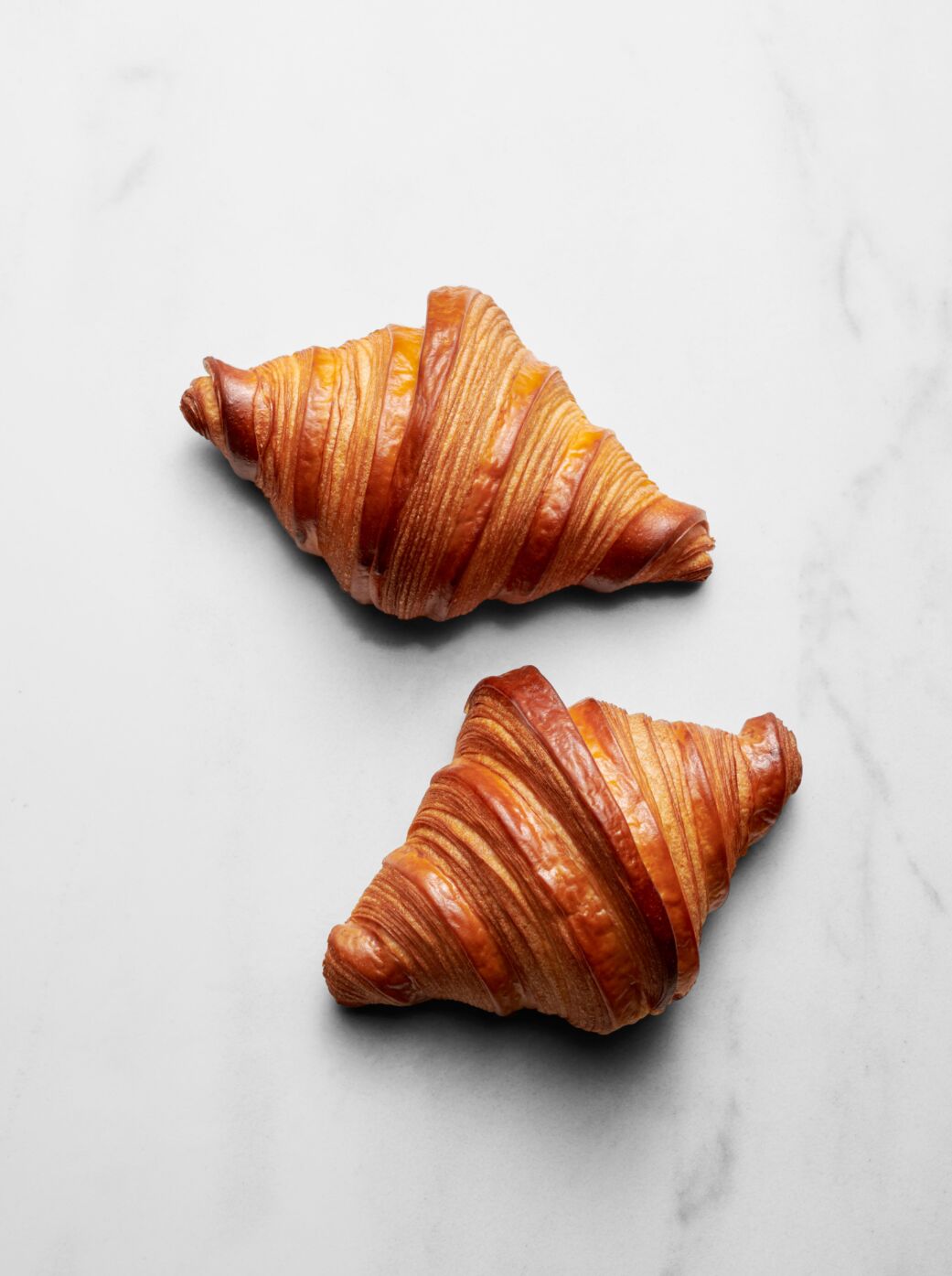 Make a poolish by combining the flour, the water at 20°C, and the yeast.
Let rise for 1 hour at room temperature (23-25°C)
480 g
water
40 g
yeast
480 g
plain flour (T55, approximately 11% protein)
2
Poolish-based croissant dough
Dissolve the yeast in the cold milk.
Combine the poolish, flour, salt, sugar, inverted sugar, the 400 g of butter (Traditional butter block) and the yeast/milk mixture on speed 1 of the stand mixer for 5 minutes.
Knead on speed 2 for 8 to 10 minutes.
Roll out into a rectangle and refrigerate overnight.
3
Cream, milk & egg yolk wash
200 g
egg yolks
50 g
milk
50 g
cream
Enclose the sheet of butter in the dough.
Give it 2 turns and let rest in the refrigerator for 30 minutes.
Roll out to a thickness of 3 mm and cut into triangles 28 cm in length and measuring 9 cm at their base (75 g).
Cut a notch in the bases then roll up to form the croissants.
Store in the freezer or let rise for 1¾ hours at 28°C.
Let rest for 15 minutes in the refrigerator then brush with the egg wash.
Preheat the convection oven to 190°C and bake at 170°C for approximately 17 minutes.