Corman caramel-fruit filling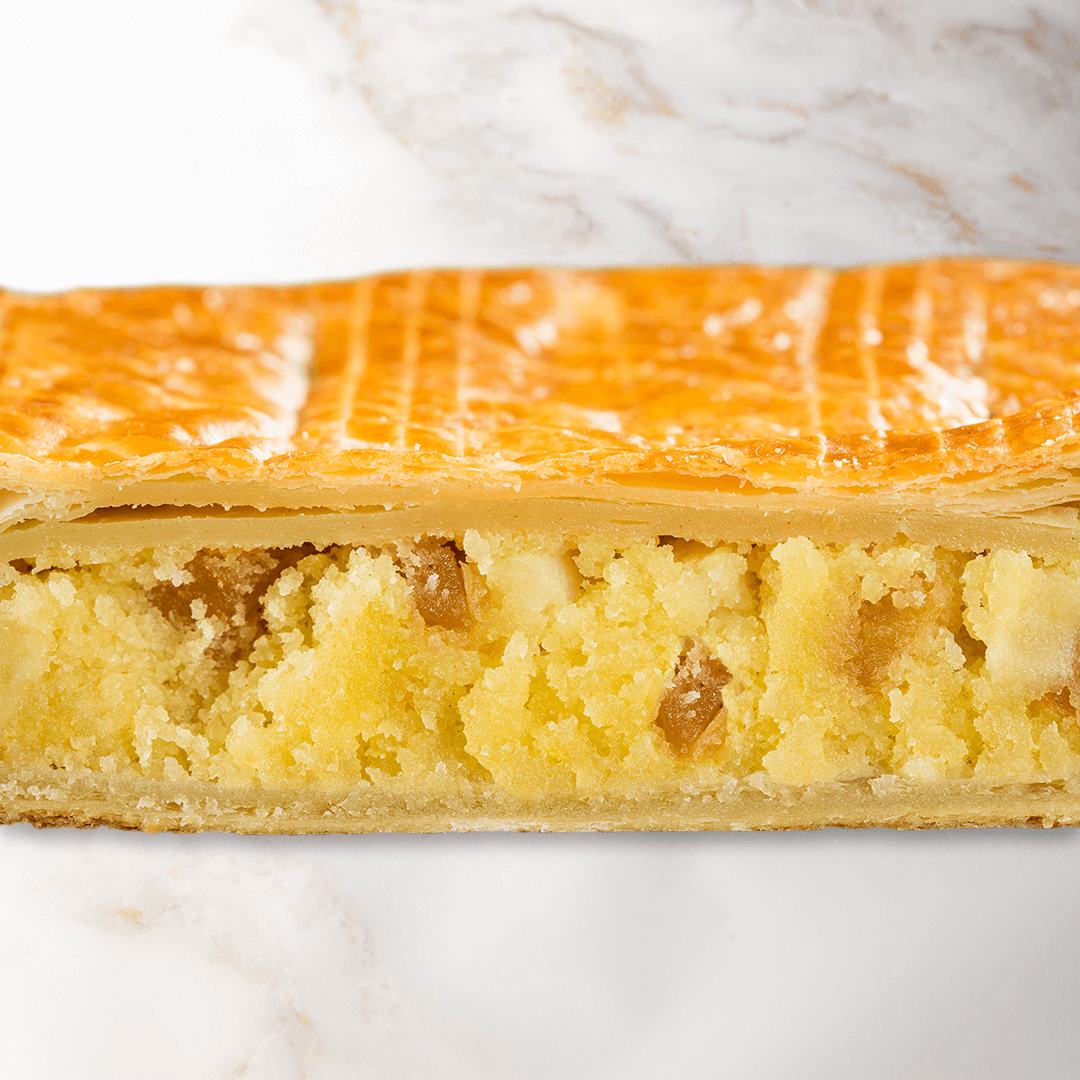 Cut the apricots into small cubes. Peel the apples and cut into small cubes of about 15 x 15 mm. Pipe the filling with a nozzle n°6 on the puff pastry discs.
Spread the apple pieces evenly over the galettes. Place the apricot pieces between the apples and sprinkle with pieces of caramel.
1200 g
filling of your choice (either the traditional filling or the rich almond filling)
2
Jonagold apples
280 g
Dried apricots
60 g
Hard caramel