Recipe calculated for 55 pieces
4 completion stages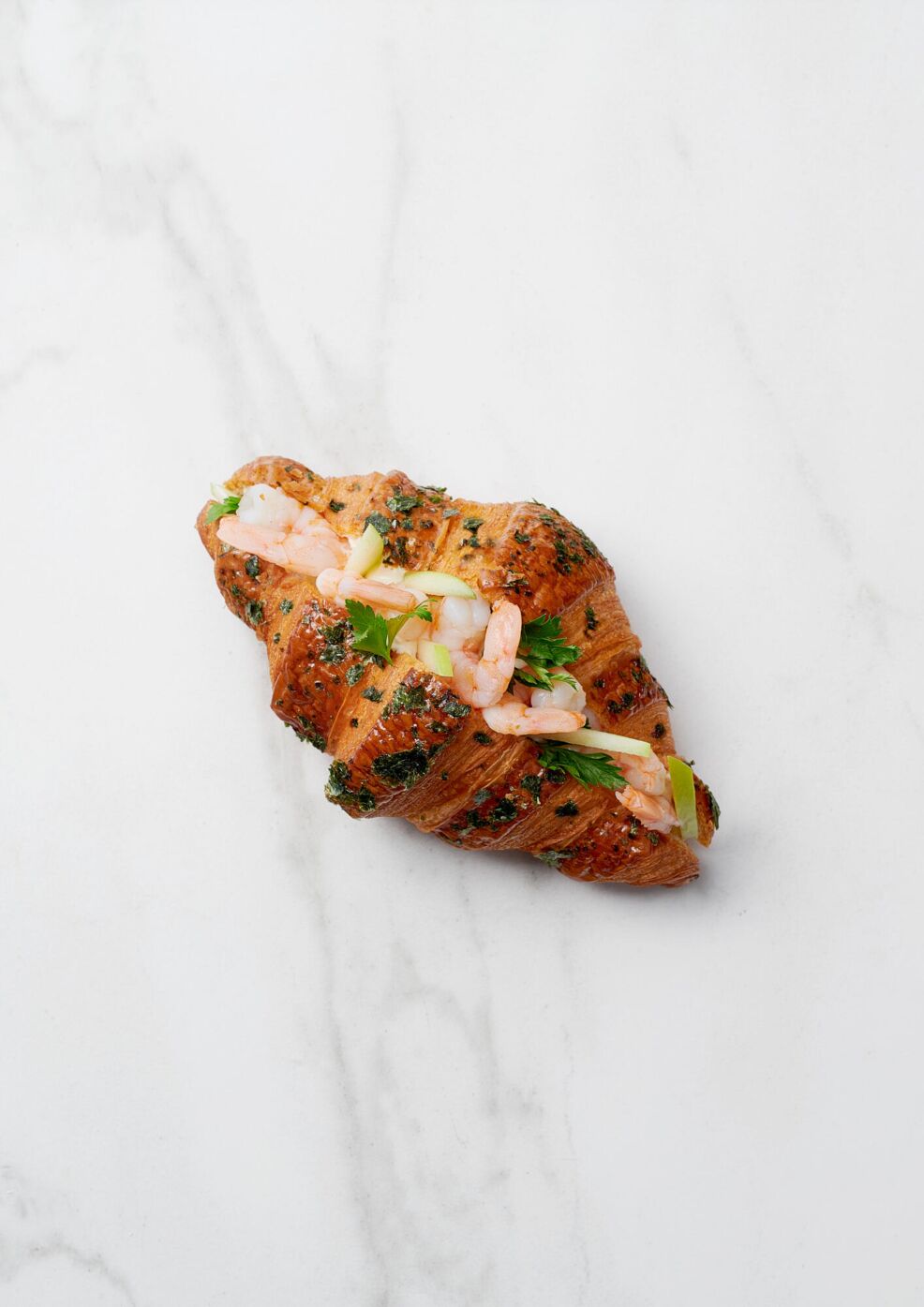 1
Horseradish cream cheese
Combine the ingredients together and set aside in the refrigerator.
1740 g
cream cheese
220 g
horseradish
45 g
lemon juice
100 pieces
shrimps
2
green apples
50 g
parsley
100 g
Nori sheets, crushed
20 g
egg whites
Brush the croissants with egg whites, then sprinkle with crushed Nori flakes and place in the oven to dry slightly at 70°C.
Cut the croissants on the top and fill with 35 g of horseradish cream cheese.
Top each croissant with prawns and a few pieces of green apple, then decorate with fresh flat parsley leaves.
Corman tip
Chef'stip : To accentuate the marine flavors, you can replace the shrimp with any type of sea- food (dried, smoked, etc.).