Recipe calculated for 34 pieces
1 completion stage
Corman products used
for this recipe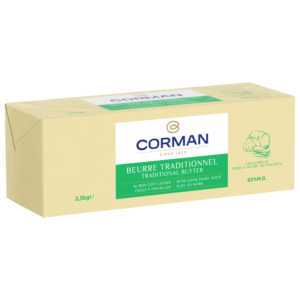 Traditional Butter 82% fat - Block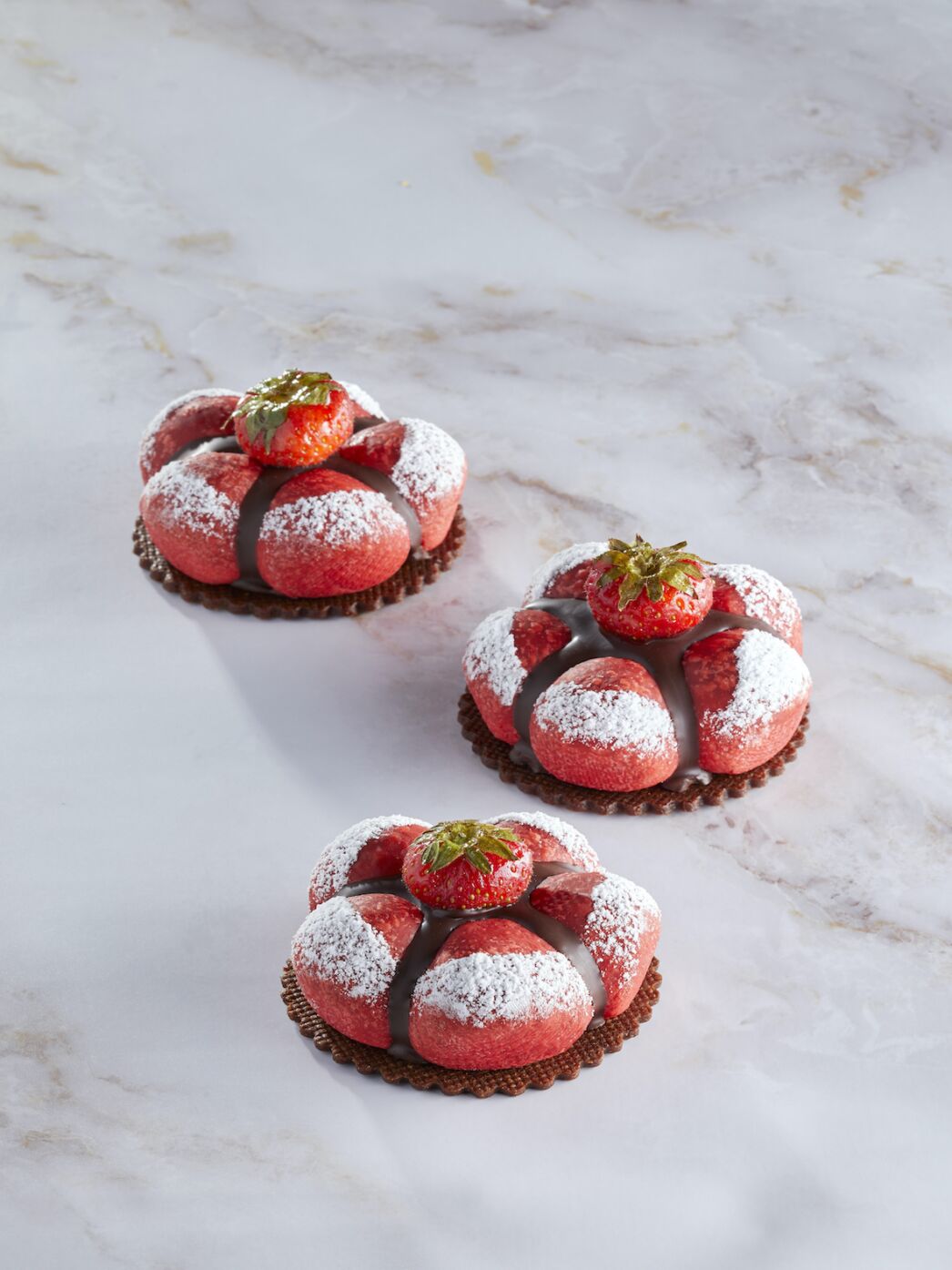 Make an emulsion with the sugars, eggs, purée and food colouring.
Add the flour, the bicarbonate of soda, the natural liquid starter and the brewer's yeast, then knead for approx. 15 minutes.
Add the salt and the butter emulsified with the egg yolk.
Continue to knead until the dough has a smooth, even consistency.
Leave the dough to rise for about 1 hour at 22°C.
Then, divide the dough into 60 g portions and roll into balls.
Divide each portion of dough into 6 pieces and place in FOROSIL moulds with 5 portions in a ring shape and 1 in the centre.
Cover with clingfilm and refrigerate overnight.
The following day, place in a proofing cabinet at 26°C for approx.
3 hours, then bake in the oven at 175°C for 18-20 minutes.
Serve placed on a disc of chocolate shortcrust pastry and decorate with chocolate and fresh strawberries.
135 g
caster sugar
20 g
invert sugar
100 g
whole eggs
260 g
strawberry puree
2 g
Red colour hydrosoluble
890 g
Flour Force 330 - Firmness/Elasticity 0,5
5 g
Sodium bicarbonate
200 g
natural liquid starter
35 g
Brewer's yeast
20 g
salt
70 g
Egg yolks
342 g
Traditional Butter 82% fat – Block