Baker-Pastry Chef
Chocolatier
Passion fruit and Cointreau® praline
Corman products used
for this recipe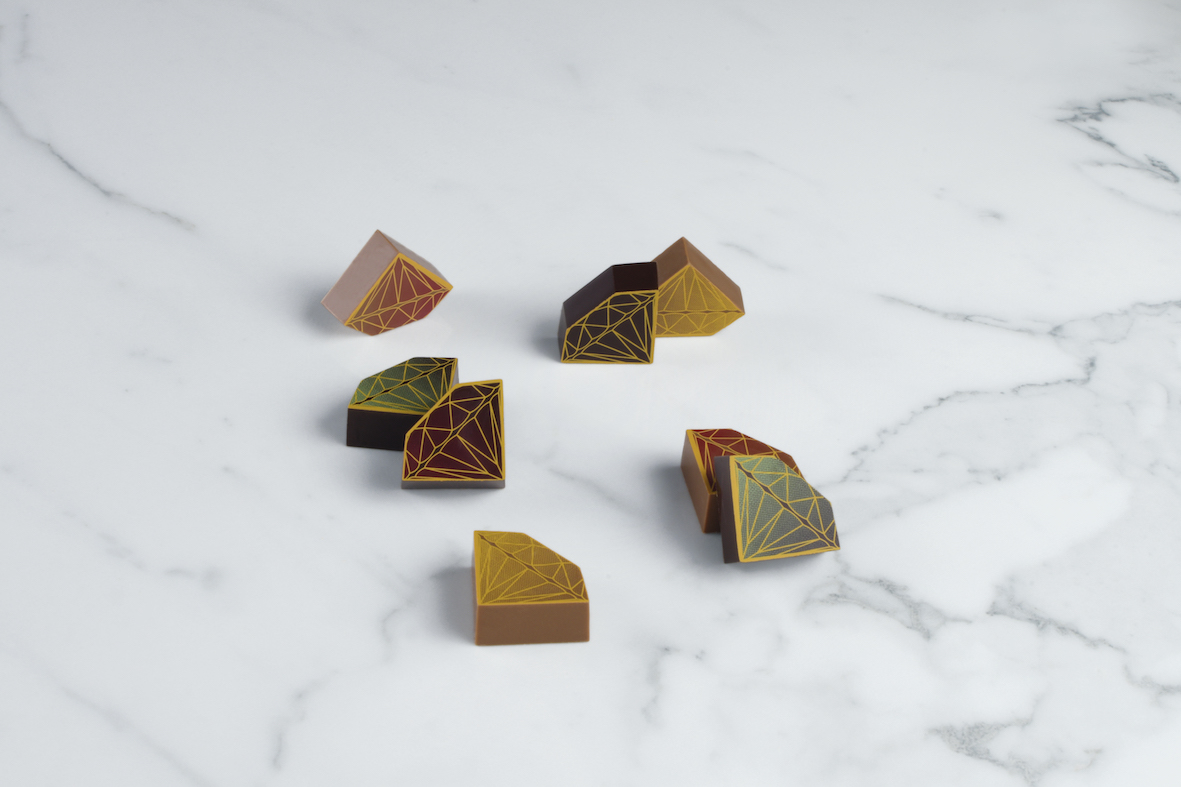 Recipe makes 1000 praline
Boil the cream, the passion fruit juice and the almond milk syrup.

Put the chocolate in a cutter mixer and add the invert sugar and the sorbitol.

Pour the boiling cream on to the chocolate and stir. Add the butter and mix together.

Lastly, add the Cointreau®.

Place sous vide.

Fill the (milk or dark) chocolate shells with the ganache (use at 35°C).

Leave to harden and close the shells.