Orange and cream cheese pillow
Corman products used
for this recipe
Extra Butter 82% fat - Sheet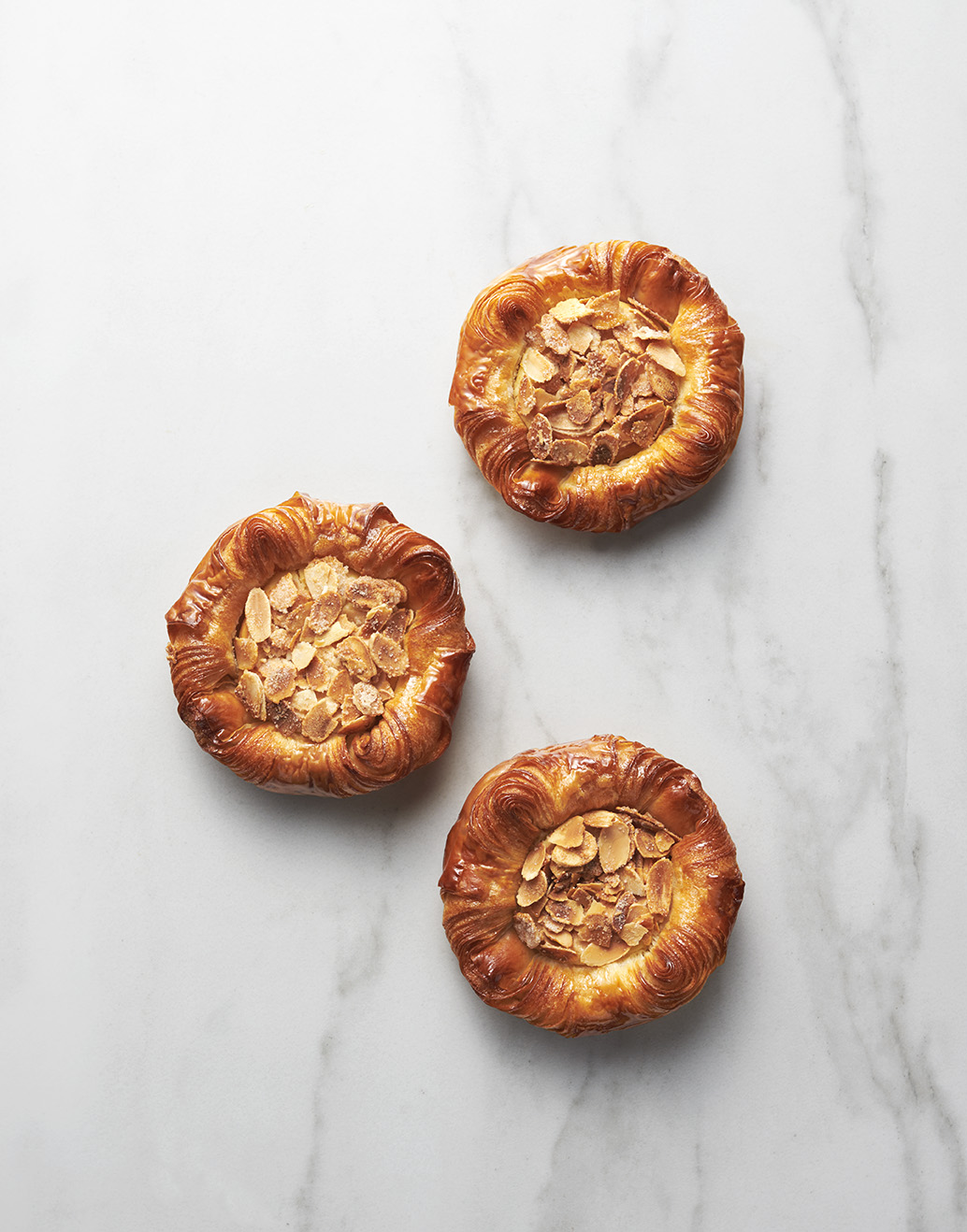 Mix together the plain and strong flour, the salt, sugar, butter (cut into pieces), and the yeast, which has been mixed together with the milk.
Knead on the lowest speed setting for 5 minutes, then for 3 minutes on the second speed setting.
Roll into a ball and let it rise for one hour.
Knock back the dough and chill.
Using the butter, carry out a double turn then a single turn.
Leave to chill in the refrigerator.
Roll out to a thickness of 3 mm.
Cut out 11 cm squares.
Fold the corners of each square in towards the centre.
Put in a Flexipan® Florentine mould ref. 112 for 2 hours at 28°C
2
Orange cream cheese filling
Mix all of the ingredients together using a food processor except the candied oranges.
Add the oranges then roll out to a thickness of 0.5 cm.
Place in the freezer. Cut out circles which are 5 cm in diameter.
500 g
cream cheese
200 g
almond paste 50%
40 g
flour
80 g
eggs
1 zest
orange
80 g
candied orange
Mix the ingredients together.
200 g
egg yolks
200 g
milk
Bring the water, brown sugar, glucose, gum arabic and the cinnamon sticks to the boil.
Add the orange blossom and leave it to infuse.
250 g
water
250 g
raw sugar
100 g
glucose
70 g
gum arabic
2
cinnamon sticks
10 g
orange blossom
Add the orange cream cheese filling and glaze.
Sprinkle flaked almonds on the orange cream cheese filling.
Bake at 170°C for 17 minutes.
Coat the pastries with the glazing syrup when they come out of the oven.