Recipe calculated for 16 pieces
3 completion stages
Corman products used
for this recipe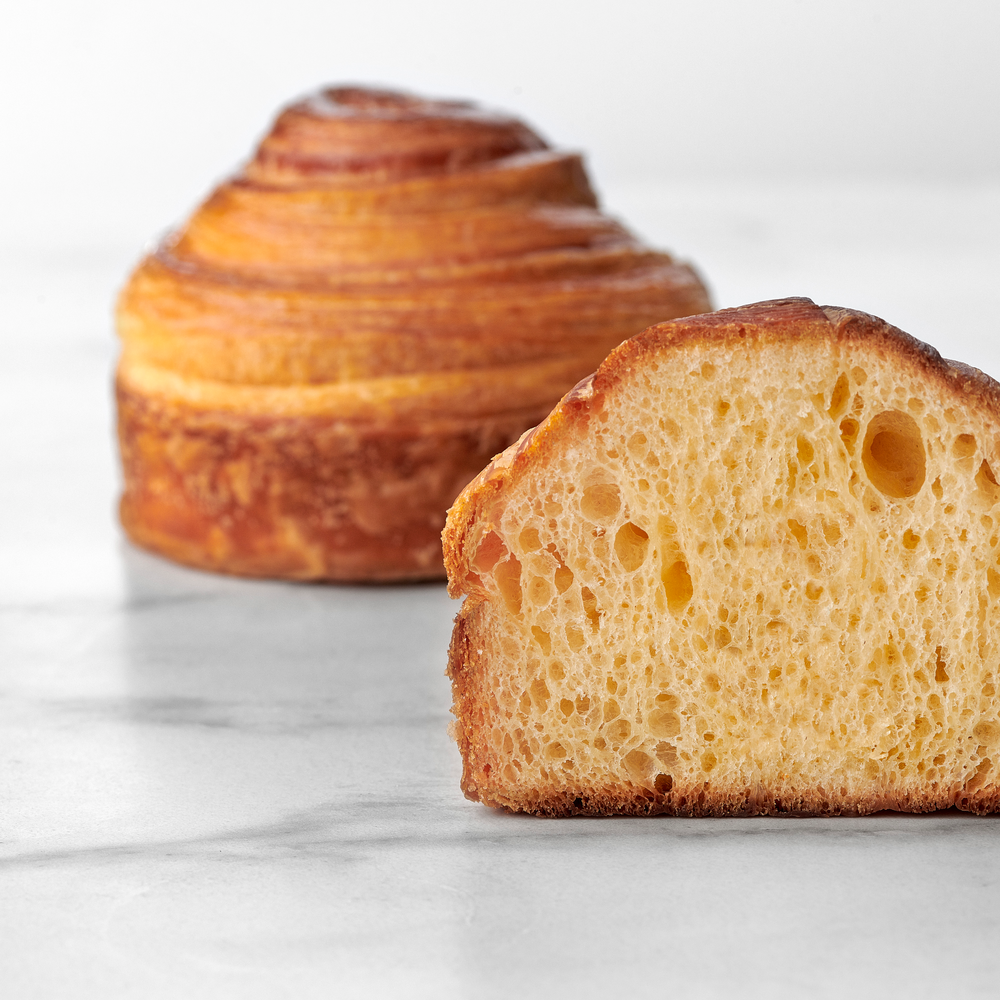 Dissolve the yeast in the cold milk.
In the bowl of a stand mixer, combine the two types of flour, salt, sugar, the 165 g of butter, orange blossom water and yeast/milk mixture on speed 1 for 5 minutes, adding the eggs little by little.
Knead on speed 2 for 7 minutes.
Flatten out into a rectangle and refrigerate overnight.
Roll the dough out to a thickness of 10 mm.
Cover 2/3 of the surface with the butter sheet.
Fold into three then give the dough a first single turn.
Then give the dough a second single turn and let rest in the refrigerator for approximately 1 hour.
Then give the dough a third single turn and return to the refrigerator.
Roll out to a thickness of 4 mm.
Cut into 3.5 cm x 80 cm strips in the direction the dough was rolled out in (230 g per strip).
Roll up leaving a 3-cm space in the centre.
Let rise at 26°C in 16-cm diamater buttered rings for 21⁄2 hours, then for another 30 minutes at room temperature.
Bake in a 165°C convection oven for approximately 35 minutes (damper open).
Remove from the oven and brush the flaky brioches with maple syrup.