Corman products used
for this recipe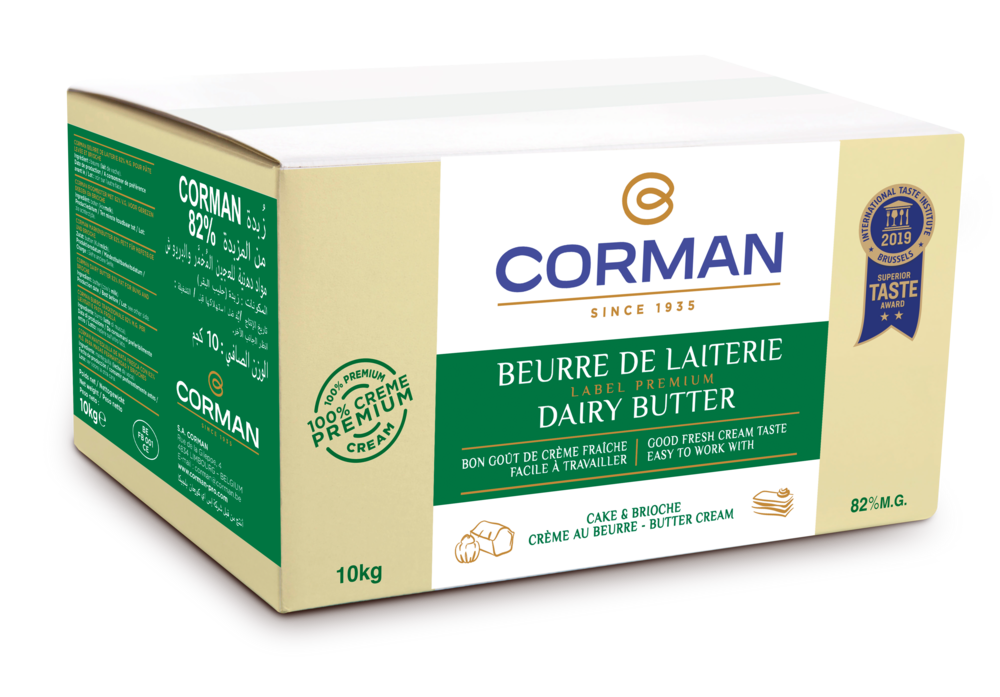 Dairy Butter 82% fat - Block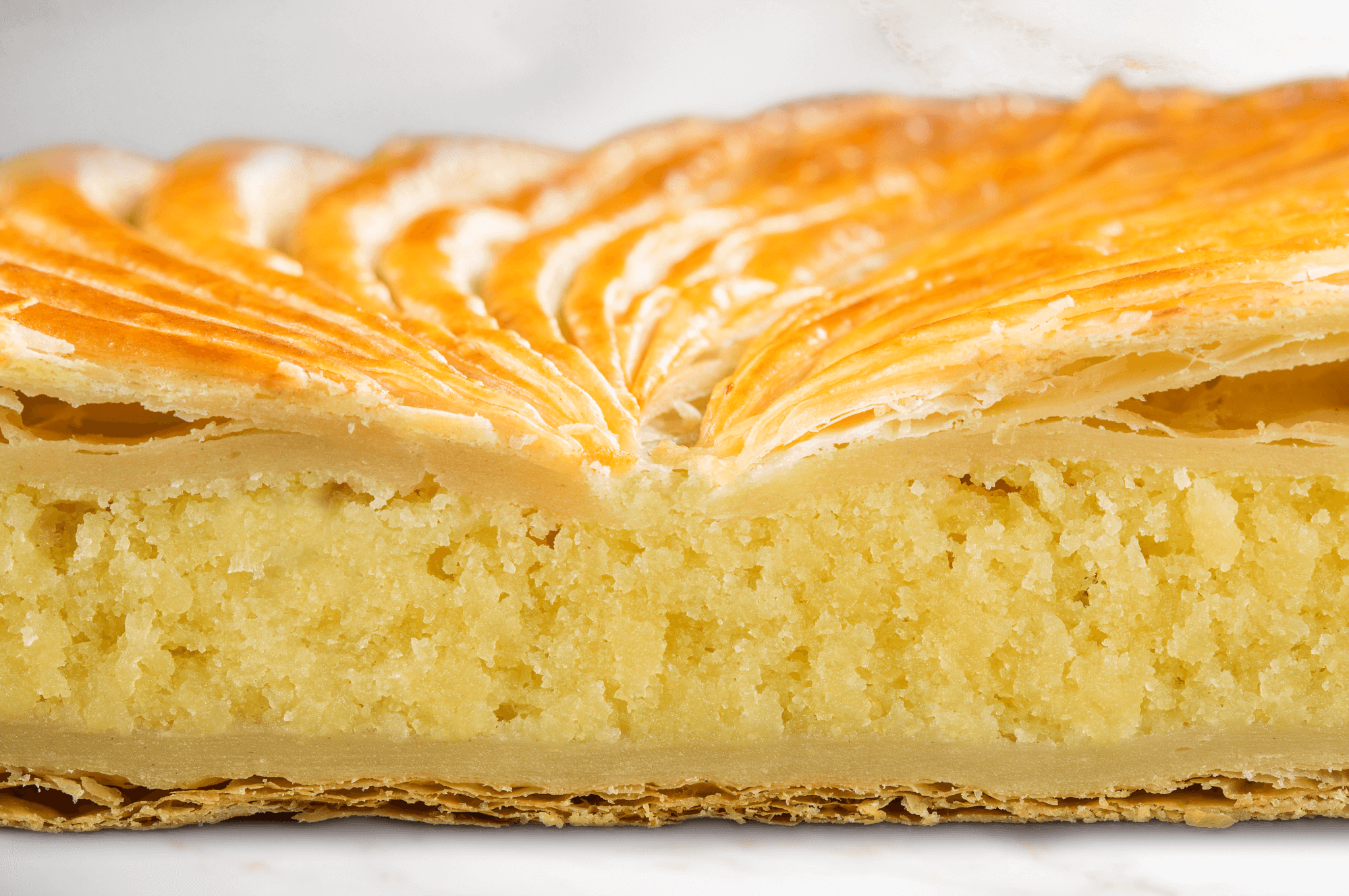 Mix the marzipan cut into dices with one egg and blend to obtain a thick, uniform almond purée, free of lumps. Add the remaining eggs leaving time for the paste to absorb each one.
Whisk the pastry cream to obtain a smooth mixture, before incorporating it into the almond cream. Add the softened butter and then the sifted flour. Place in the refrigerator to set.
2
Preparation of the pastry cream
Bring the milk, the butter and the vanilla to the boil.
Mix the sugar, the egg yolks and the cornstarch. When the milk boils, pour it gradually over the egg yolks while mixing. Bring to the boil. Remove the vanilla pod, if necessary. Cover the cream with a cling film right against the cream, to avoid condensation.
Once the cream has cooled, it can be stored for several days at 3 °C.
For a version more resistant to cooking, use a little extra butter, 100 g total, to add in this case after making the cream.