Corman products used
for this recipe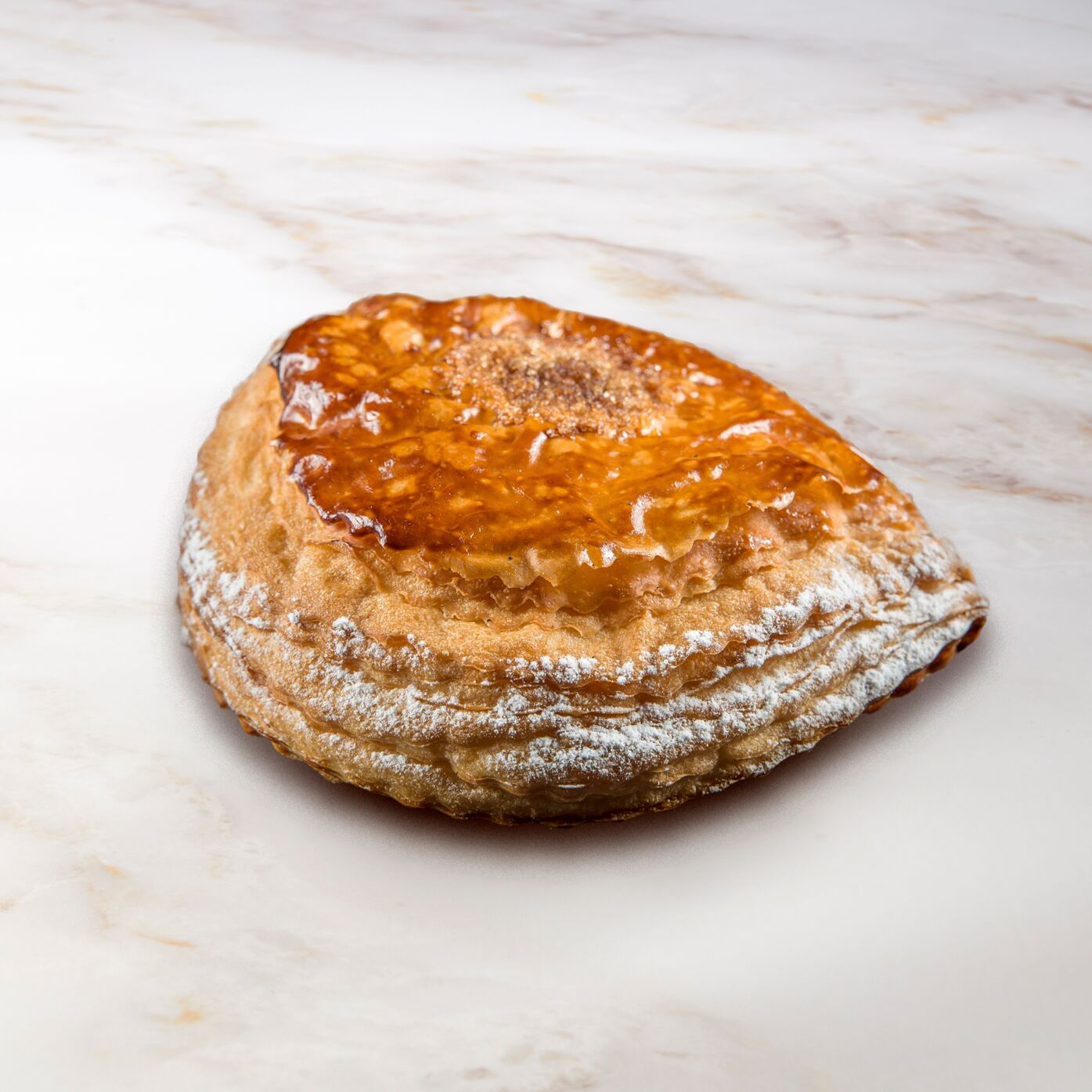 Incorporate the 250 g of Laiterie Corman Butter for Puff Pastry into the 940 g of croissant dough and give it one double turn, followed by one single turn.
Allow to rest for 30 minutes in the refrigerator.
Roll out the dough to a thickness of 3 mm in a 54 x 50 cm rectangle.
Cut out ovals using a 17 x 12 cm turnover cutter.
Allow to rest for 15 minutes in the refrigerator.
Roll out lightly and egg wash the edges.
Fill the turnovers with lemon cream (50 g), fold, turn over and place on a baking sheet.
Prove for one hour 30 mins at 25°C.
Egg wash, sprinkle brown sugar in the centre.
Cook at 210°C in a deck oven, or 170°C in a convection oven, for about 18 minutes.
Brush with syrup. Return to the oven for one minute to dry the syrup.
Sprinkle the edges with snow decoration.
Bring the lemon juice, zest, butter and half of the sugar to a the boil.
Whisk the eggs, remaining sugar and pastry cream powder.
Cook as for pastry cream.
Refrigerate.