Recipe calculated for 55 pieces
5 completion stages
Corman products used
for this recipe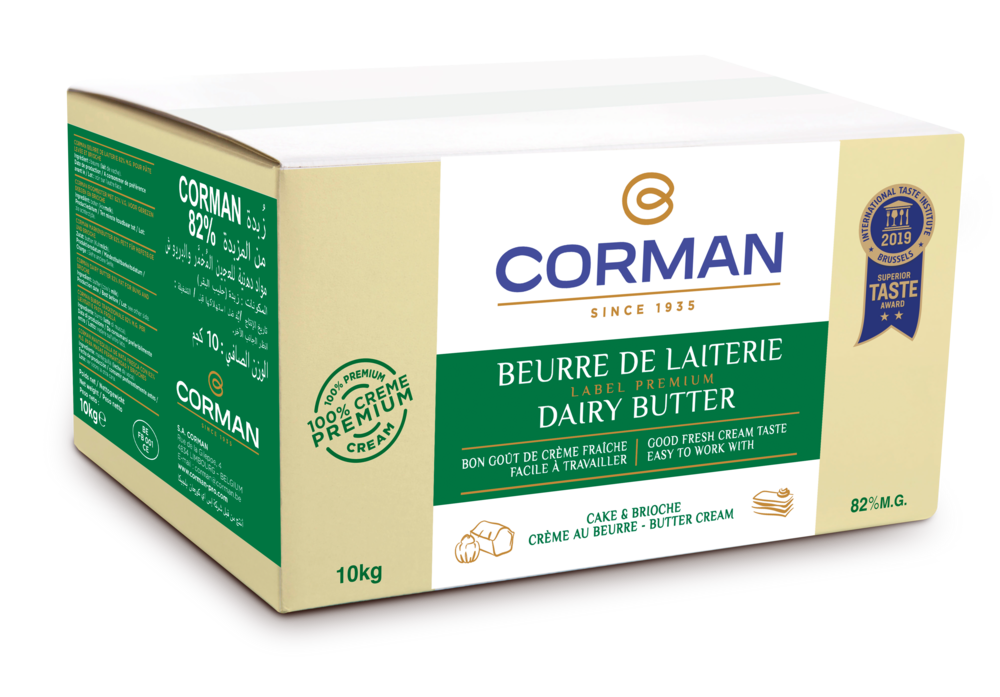 Dairy Butter 82% fat - Block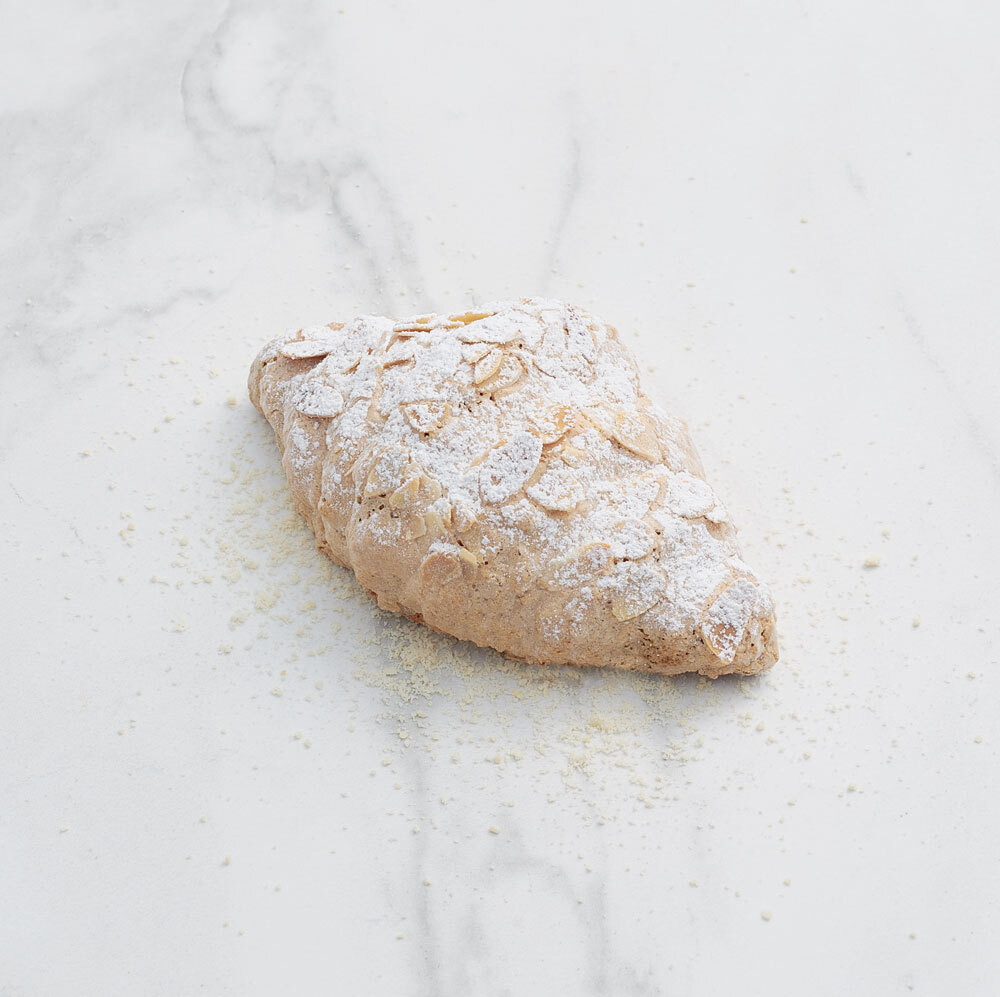 Cream the softened butter and the cream cheese with the sugar then add the ground almonds and flour.
Gradually add the eggs.
200 g
550 g
water
4 g
vanilla
Combine all the ingredients and set aside in the refrigerator.
684 g
sugar
190 g
flour
228 g
egg white
300 g
flaked almonds
QS
icing sugar
Cut the croissants in half.
Brush both halves (inside and out) with the vanilla syrup.
Fill each croissant with 40 g of almond cream.
Place the croissants on a rack and glaze with the warm macaronade glaze (40°C), allowing the excess to run off.
Top with sliced almonds and sprinkle with icing sugar.
Bake at 170 C° for 10 min, then continue baking at 160 C° for another 10 min.
Corman tip
Chef'stip : If you want to vary the look of your croissant you can replace the sliced almonds with sesame seeds. Don't hesitate to use croissants from the day before so that they can absorb the syrup better without disintegrating!