Baker-Pastry Chef
Chocolatier
Nihonshu Candy
Corman products used
for this recipe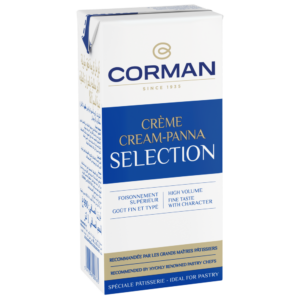 Selection Cream 35% fat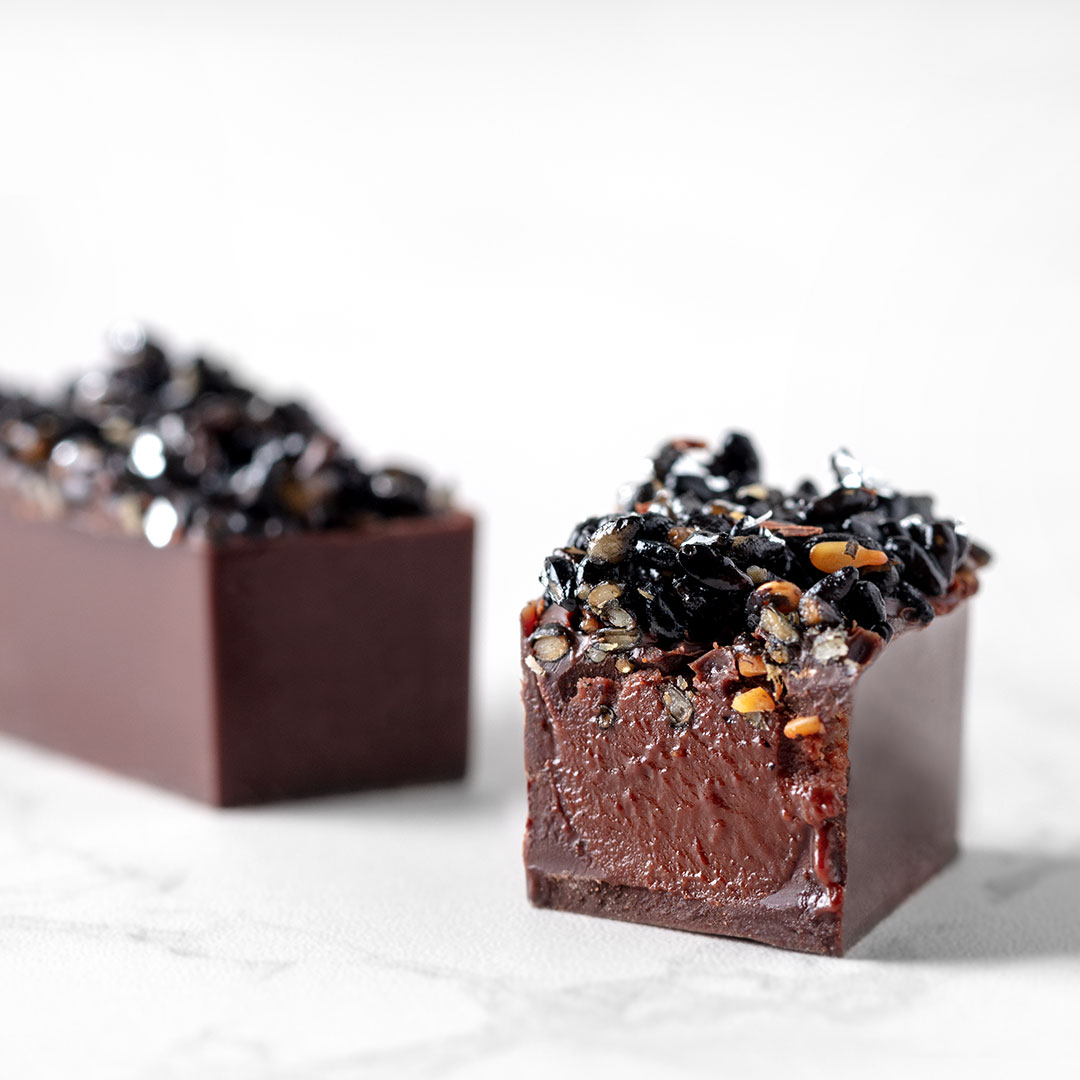 Melt the chocolates.
Bring the cream and glucose to the boil and pour on top of the half-melted chocolates in 3 to 4 separate pours.
Finish mixing with a mixer.
Check the ganache's temperature.
When it reaches 70°C, pour in the sake and then the protein.
Fill the molds when it reaches 28°C.
Cover to close the mold and top with sesame and fleur de sel before the chocolate fully crystallises.
Cover and allow to crystallize completely.
Unmold.
500 g
Selection Cream 35% fat
150 g
glucose 60 DE
400 g
Extra Amer 67% couverture chocolate
200 g
milk chocolate
120 g
Japanese sake of good quality
1,5 g
Milk protein SOSA
Q.S
Sosa Cantonese black sesame
Q.S
Guérande salt