As a part of our Tips & Tricks campaign – meet the Chefs, we introduce Alex Holemans, a passionate baker and pastry chef who is fond of Corman products!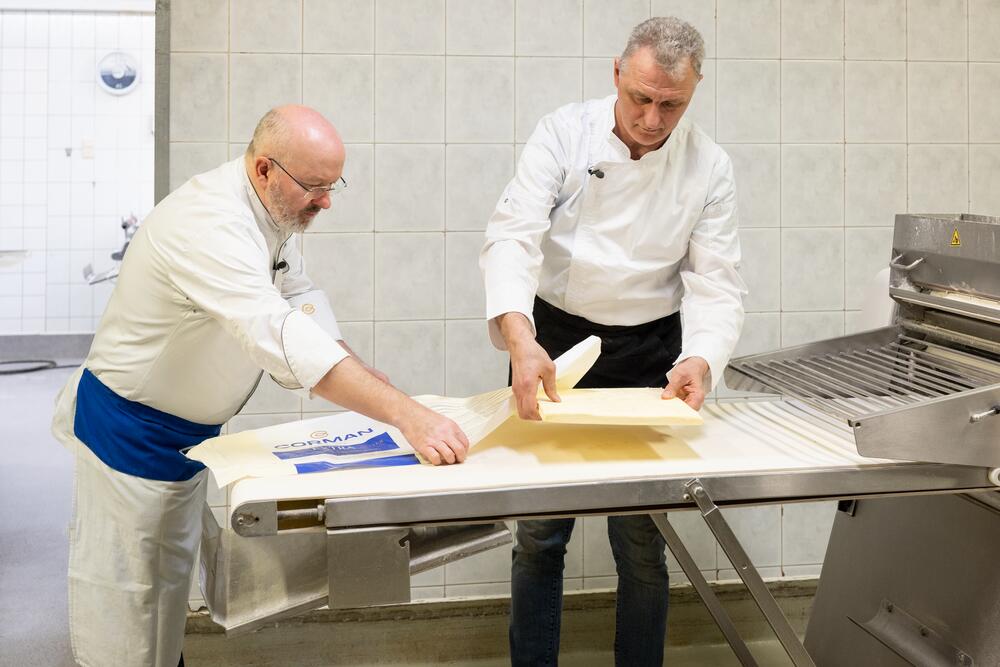 "I actually have a much higher yield for each piece of dough because there is a lot less shrinkage."
Alex Holemans, De broodkrumiel, Westerlo, Belgium.
The bakery De Broodkruimel, which means "bread crumb", was founded by Alex & Heidi, who had both been interested in baking since their childhood. Together, they revived an old neighbourhood bakery in the small German village of Westerlo. Over the years, their small neighbourhood bakery has become a a thriving environment where the innovative and flexible hiring policy allows their 70 employees to flourish.
In keeping with his attention to his staff's well-being, Alex Holemans has chosen to use Corman Extra 82% M.F. Butter. It makes his teams' work easier while ensuring better yield thanks to the butter's texture and suppleness, which makes the dough less likely to shrink, allowing him to make more croissants of even thickness.
To discover the campaign