Discover how Coman makes the Chef's life easier with its butter sheets !
Rony Parijs, executive pastry Chef at Corman, sets off to meet Bruno Zago (La Sarrasine), Alex Holemans (De Broodkruimel), Felix Vogel (Vogel), Bart Bekaert (Bekaert) and Kenny Metsu (Warlop) to experience their day-to-day work and discover how Corman facilitates their work with its butter and butter blend sheets.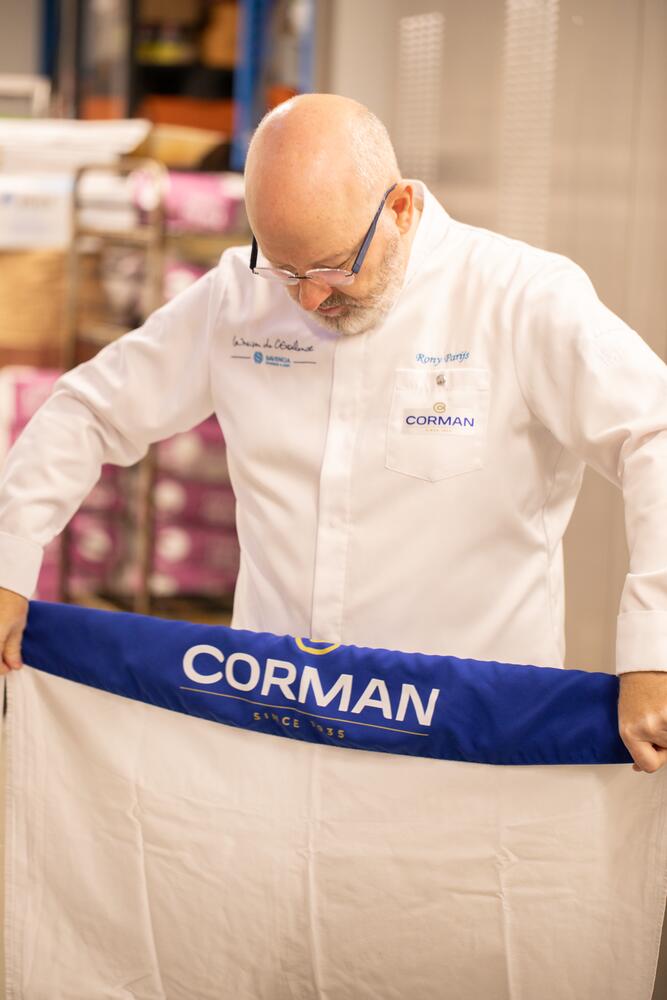 Corman's mission is to make professionals' daily work easier! And because that is Rony Parijs' focus, he spends the day in their kitchens with them, and provides them with even more tips and solutions.
Thanks to its products, expertise and unique, innovative know-how when it comes to butter, Corman adapts to every chef's needs and meets their high standards.
In this series of videos, you will hear the chefs share their experiences and tips! Whether you are interested in performance, success or simplicity, wait no longer and watch Tips & Tricks – meet the Chefs. They can help you find the butter that will change your day-to-day work.
To discover the campaign