As a part of our Tips & Tricks campaign – meet the Chefs, we introduce Kenny Metsu, a passionate baker and pastry chef who is fond of Corman products!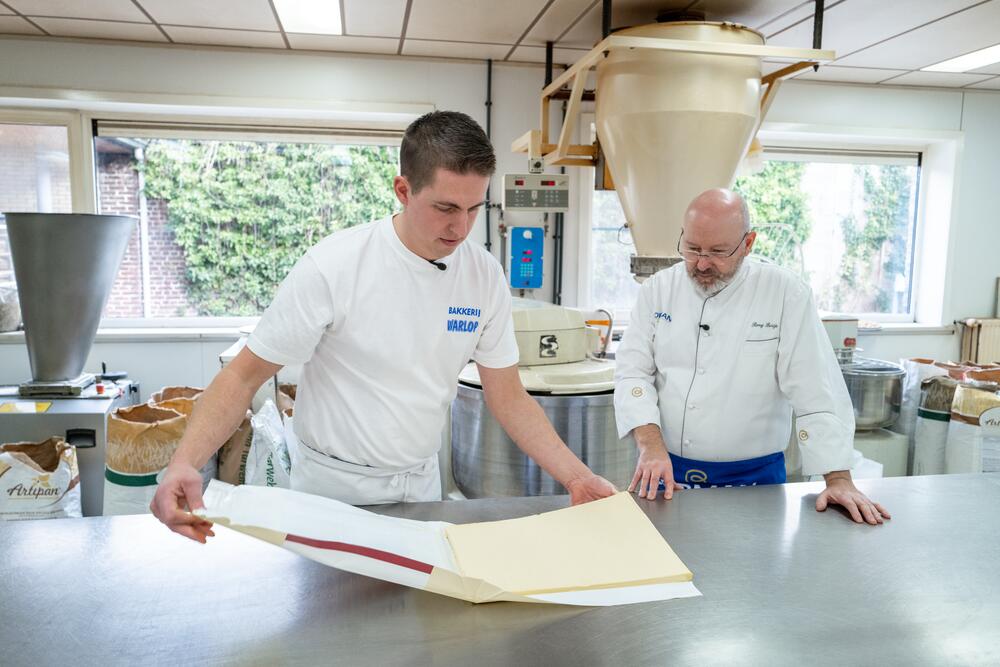 "Corman Patisy Sheet enables us to have beautiful, profitable products, with an excellent quality/price ratio."
Kenny Metsu, Warlop, Poperinge, Belgium.
At Warlop, baked goods are a family affair. Surrounded by his three daughters and his wife, Kenny Metsu has taken over Warlop, a bakery in the village of Poperinge. This charming boutique, located right in the town centre, proposes a number of specialties, and in particular, twenty-five types of bread.
In the aim of combining their passion for bread and viennoiseries, Kenny and his family have chosen to work with Corman Patisy. Thanks to its blend of butter and margarine, this sheet boasts a high melting point, which makes it easier to work with in a bakery kitchen while guaranteeing the production of attractive, tasty products as well as a good quality/price ratio.
To discover the campaign