As a part of our Tips & Tricks campaign – meet the Chefs, we introduce Felix Vogel, a passionate baker and pastry chef who is fond of Corman products!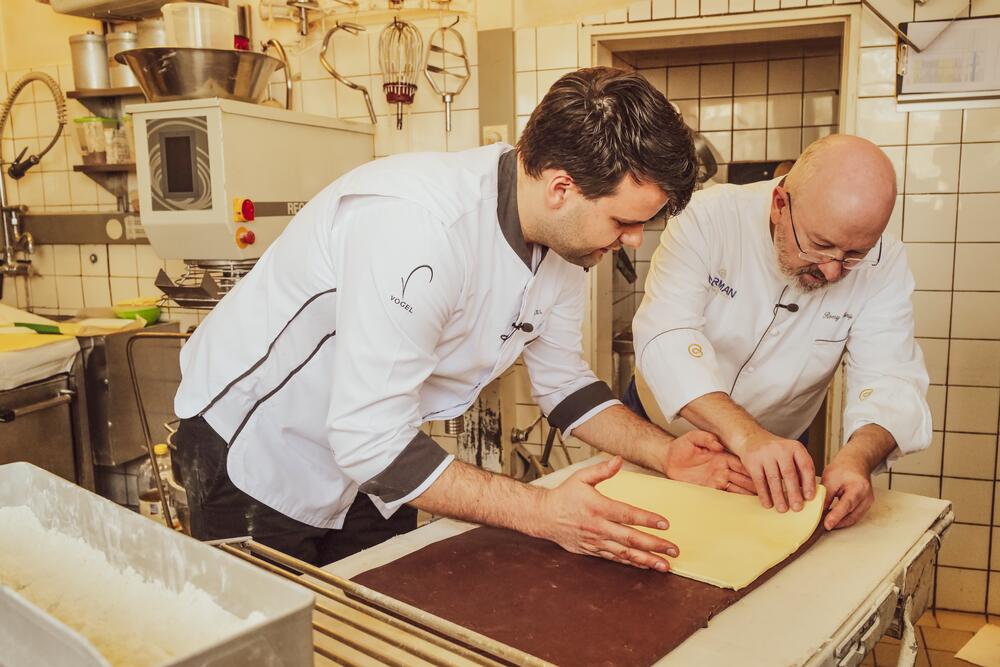 "We like the unique flavour of Dairy Butter. That is what really makes a difference in our products."
Felix Vogel, Braunfels, Westerlo, Germany.
In the Vogel family, pastry and chocolate making is a tradition, a passion that has been passed down from father to son for three generations and brings life to the small village of Braunfels in the German countryside.
Felix Vogel, head of the pastry department, was awarded the title of Best Apprentice in France while training in Alsace. Under his father, he went on to take over the family business, which specializes in pastries, viennoiseries, chocolates and brunches.
A Corman client for many years, Felix Vogel uses Dairy Butter to facilitate his teams' work and for the intense, lasting dairy flavour that it imparts to his creations, making all the difference.
To discover the campaign