As a part of our Tips & Tricks campaign – meet the Chefs, we introduce Bart Bekaert, a passionate baker and pastry chef who is fond of Corman products!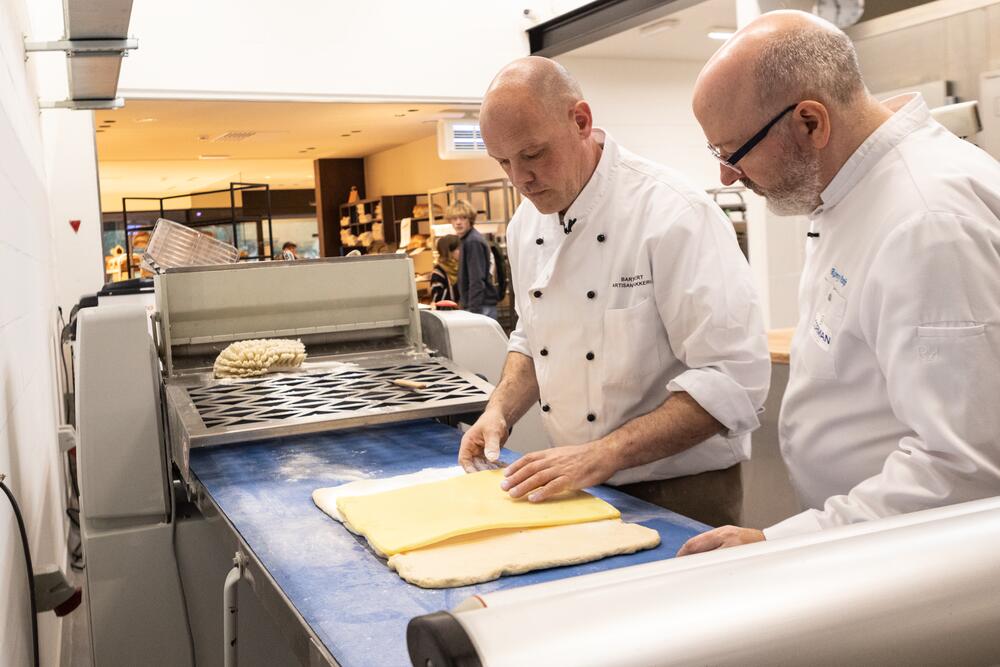 "My pastries remain crisp longer, and their buttery flavour and aroma stand out as well."
Bart Bekaert, Bekaert Bakery, Evergem, Belgium.
After working as a baker and pastry chef for over twenty years, Bart Bekaert's shop was destroyed by a fire in 2020. With enthusiasm and determination, this Chef rebuilt his shop, opting for an open kitchen, to ally tradition with authenticity. For him, advocating in-house-made products is at the heart of his profession. He even makes his own flour, which is ground using his very own mill.
In order to offer crisp products to his customers, he uses Corman Extra Concentrated 99% M.F. Butter Sheet, because its texture and suppleness result in puff pastry creations that remain crisp and flavourful all day long.
To discover the campaign