Innovation, creativity, know-how. those are the words that have guided Maëlig Georgelin since he was a young boy, and that haven't stopped influencing his career and his work!
Maëlig, who has been our new Corman Ambassador since January 2023, is the proud owner of Au Petit Prince, the shop he opened in Brittany in 2009.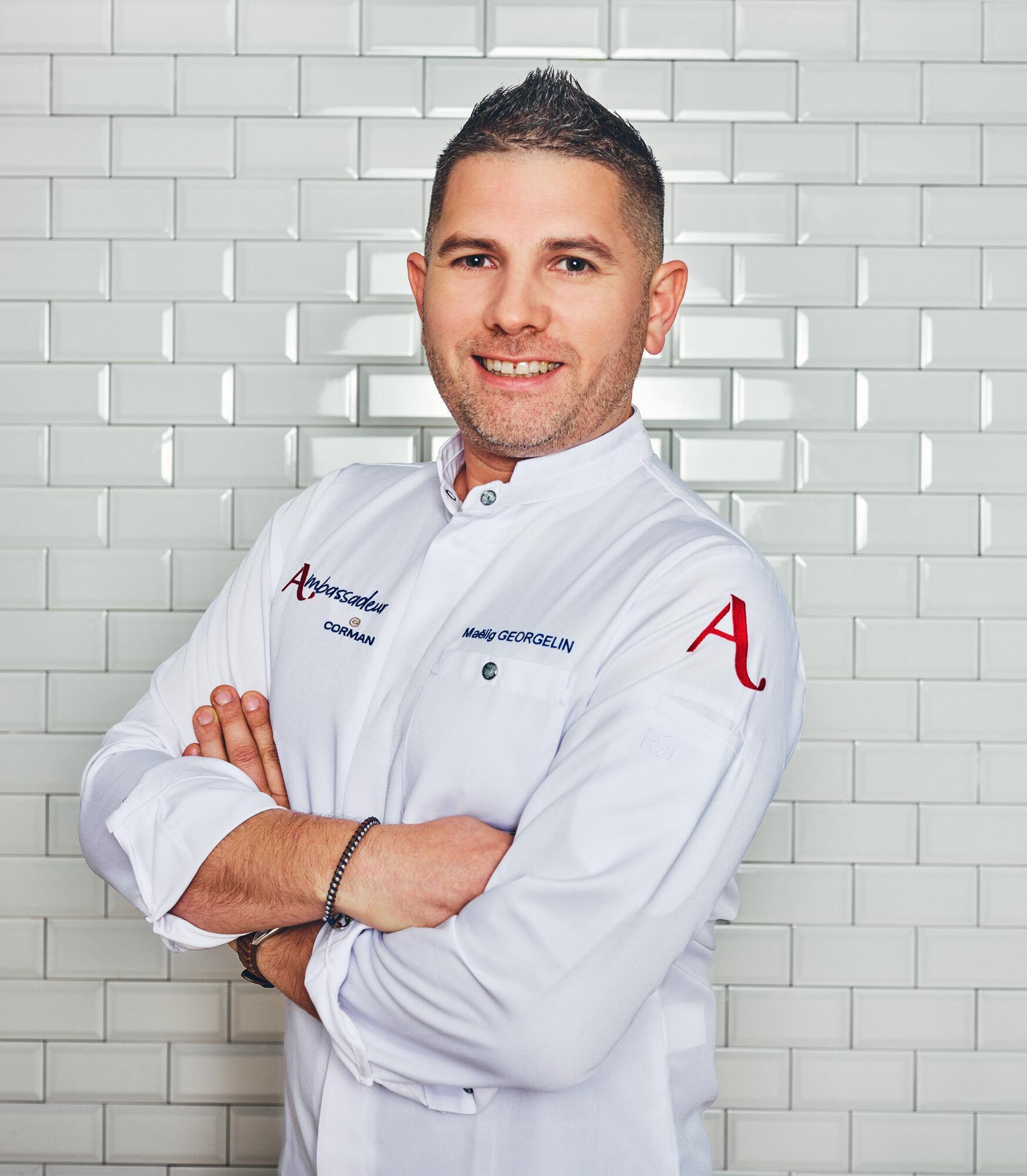 Drawing from his wealth of experience alongside Georges Larnicol, Best Pastry Chef in France (MOF) and Henri Le Roux, Maëlig boasts a modern, daring style and carefully selects the finest raw materials he works with.
In 2011, he created his own pastry school, L'Atelier du Petit Prince, and in 2012 he was welcomed into the Relais Desserts association, the highlight of his career. As a consultant, Maëlig also gives demonstrations and trainings at Yves Thuriès and Alain Ducasse's world renowned ENSP Pastry School.
The expansion of his shops and the 2017 opening of his "Laboratoire de Magie Gourmande" testify to his expertise, know-how and success, all of which reflect Corman's values.
This Ambassador is a perfect representative for the brand!